(NEW YORK) Welcome to the New York City Daily Roundup, your top destination to find out the who, what, when, where and why regarding everyday events across the five boroughs. As the third week of September comes to a close, here's what you need to know on Thursday, Sept. 16.
Ridership will only continue to go up as Broadway returns this week and offices have reopened for municipal workers. Public schools began on Monday as well, with no remote option in place, causing more people to rely on public transportation on a daily basis.
"This is amazing news," said acting MTA Chairman and CEO Janno Lieber. "New Yorkers are resuming all sorts of normal activities. They're going to restaurants, they're going to ballgames, they're returning to school. And they trust the MTA to get them where they're going."
After some positive COVID-19 cases surfaced after Labor Day Weekend's Electric Zoo, New Yorkers are concerned about the virus's effect on the Feast of San Gennaro. The festival returns to the city after it was canceled last year due to the pandemic.
Vaccination numbers in the city allowed the festival to take place this year, as the Little Italy event kicks off this weekend and runs through Sept. 26, with plenty of Italian eateries and small businesses represented who have been troubled throughout the last 18 months.
The New York Yankees continue to heat up this week with their second win in a row against the Baltimore Orioles as they try to gain momentum in the American League Wild Card race. The Yankees are in desperate need of wins as they only have 16 games left and are competing against division rivals the Boston Red Sox and the Toronto Blue Jays for one of two Wild Card slots.
The Bronx Bombers entered the top of the ninth inning down by a run after Chad Green gave up a two-run home run in the bottom of the eighth. After a couple of stolen bases by Tyler Wade and Gleyber Torres, Brett Gardner dropped a bloop single to left-center field to bring in the two runs and secure a lead for the Yankees. Aroldis Chapman recorded the save after retiring three consecutive batters after having pitched in the last three games including last night.
"Really good team offense there in that final inning to grab it back," Coach Aaron Boone said.
The New York City Booster Shot Plan was revealed to the public on Thursday by Mayor Bill de Blasio.
"We need to be ready to move immediately," the mayor said during his Thursday press briefing. "We are ready."
According to the plan, the city would distribute the booster shots through the existing 1,900 COVID-19 vaccination sites across the five boroughs.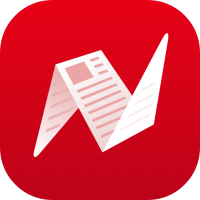 This is original content from NewsBreak's Creator Program. Join today to publish and share your own content.