The beautiful state of Arizona isn't just a popular destination for visitors on vacations but it is home to many locals too. The rugged country along the mighty Colorado river characterized by a mix of plateaus, ridges, and canyons is offering both. A home to the native Hualapai Indians and a tourist center for visitors willing to explore the area.
The land of the Hualapai Indian Reservation is rather sparsely settled including just under 2500 inhabitants and is occupying the western half of the South Rim. The Grand Canyon is their border and therefore the area is difficult to access. The old Route 66 used to lead through the land but today it is rather inaccessible.
Despite a lot of the country is rather flat except for the deep canyons towards the north, most of the area can only be explored by lengthy hiking trips. Driving on those dusty dirt roads requires a certain standard on your vehicle and knowledge about the area. Furthermore one must buy a permit from the local community in order to explore the area. Herefore a tourist center has been developed including a small settlement at Grand Canyon West. On 3,600 feet above the river, the center is close to the Grand Wash Cliffs and the edge of the Colorado Plateau which is the end of the Grand Canyon.
While the locals have adjusted over thousands of years to the rough living conditions in this area the more inexperienced traveler must be prepared when planning to spend some time in this area. Some spots are only allowed to be explored as an overnight stay since such excursions are too dangerous due to the heat to be completed within a day.
Since the Grand Canyon Skywalk had been opened the area gained in popularity and more and more visitors have come to explore this land. While the walk on the bridge isn't just very expensive but also strictly only allowed without any cameras on it many people prefer other lookouts above the canyon. Also, the local community of Hualapai wasn't fully convinced of this develeopment. Very important to know is that this land is sacred to the local Indian community and one should treat it as such.
The tribal headquarters of Peach Springs are easily accessed via Route 66 and are your entrance to the Hualapai Reservation. Three roads are then leading further into the park of which only one is paved. Along the road, villages are being passed until one reaches the parking of Hualapai lands.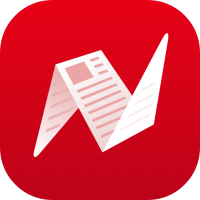 This is original content from NewsBreak's Creator Program. Join today to publish and share your own content.