With summer in full swing more and more travelers and adventure enthusiasts are looking for new destinations for their summer vacations. While Arizona is a vast State with diverse landscapes it doesn't just have dry and arid desert scenes to offer but also plenty of bodies of water for all those looking for something to cool off and splash in during the hottest days of the year.
One of four lakes built along the beautiful Salt River is the Apache Lake and is part of the Salt River Project. Being located in central Arizona it is easily accessible and is right of the Apache Trail. Just 65 miles northeast of Phoenix, Apache Lake is a recreational destination for tourists and locals alike.
The Horse Mesa Dam constructed in 1927 created the lake on the Salt River. Apache Lake is today the second largest of the four lakes on the river and is only 5 miles downriver from Theodore Roosevelt Lake.
Being inside Tonto National Forest the lake is a popular recreation destination offering countless hiking trails and other activities. A resort located on the lake is offering amenities such as motels, an RV park, boat storage, a general store, and a restaurant. Apache Lake Marina is the only developed campground around the lake offering comfort and full hook ups.
The hidden gem of Apache Lake as a hidden gem is offering an uncrowded experience for visitors. With rooms near the water and beaches within walking distance, this is a perfect place for families to spend their holidays. Boat and jet skis can be rented for all those liking engine-powered watersports. For those looking for more sporty adventures paddleboards and kayaks are also available.
Surrounding forests are offering shade during the hot days and invite visitors to go hiking, mountain biking, bird watching, or game viewing. Nature has plenty of beauty to show and for those walking around with open eyes some wildlife will show. Bighorn sheep can often be seen on the cliff's edges and bald eagles are doing their circles above the lake. Watch out for them!
Fishing friends will enjoy the variety this lake has to offer. Many caves are to be found in and around the lake and interesting reeds are home to many fish. Flathead fish, several different bass species, crappie, trout, and carp can be found next to many other fish species. You don't need to worry to sit on your boat next to countless other fishing boats since the lake has many caves and channels where one can hide and fish in serenity. Fishing is possible all year round and is always a popular activity.
So, if you can't wait to plan your next adventure go ahead and book your campsite and head out into nature!
Sources: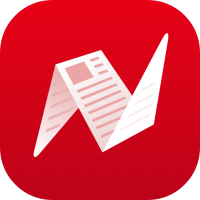 This is original content from NewsBreak's Creator Program. Join today to publish and share your own content.