In the hot summer months, people are naturally flocking to bodies of water. If the ocean isn't in reach then at least to a lake or a river. Arizona doesn't just have dry and arid landscapes but also plenty of bodies of water for you to spend your vacations at.
One of those places is Theodore Roosevelt Lake or short as Roosevelt Lake. The reservoir had been formed by the Theodore Roosevelt Dam completed in 1911 on the Salt River in Arizona. The lake is about 80 miles northeast of Phoenix and is the largest lake within the State of Arizona. Being located in the Tonto National Forest, the lake is a popular recreation destination for tourists and locals alike.
The lake covers 6 miles of the Salt River and leads into Tonto Creek and Tonto Basin. One of the most popular activities on the lake is fishing. Lots of game fish are home in the water such as crappie, carp, sunfish, flathead catfish, and largemouth bass among many others. There are restrictions on size and numbers on how many basses can be taken per day. Check herefore the updated restrictions before heading out fishing.
Other popular activities on and around the lake are boating, hiking, and camping on the shores of the lake. Countless trails are leading through the surrounding mountains passing rocky peaks, vast plains, and cacti-covered hillsides.
Bird watchers often come to the lake for some quiet time among their feathered friends. Blackbirds, finches, and sparrows will greet you as soon as you reach the parking lot. Great Blue Herons can be seen flying across the water and vultures and hawks are high up in the sky looking for their next meal. Don't forget your binoculars, sit back in the camping chair and keep watching the sky. Or head out on one of many trails on the look out for more diverse birds.
All around the lake one can find several campgrounds for the overnight visitors and picnic sites for the day visitors. Depending on the duration of your stay and the comfort level of your camping you'll find the right campsite. Some campgrounds are rather crowded due to their popularity and easy access while others are more basic and quiet. Disregarding which one you choose it's necessary to book your campsite in advance since most places are booked out especially in popular summer times.
The easiest access to the lake is taking the US 60 Freeway East from Phoenix and turning off onto the AZ 188 when entering Globe. Then you'll have the lake on your right-hand side.
Sources: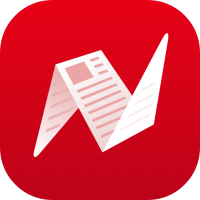 This is original content from NewsBreak's Creator Program. Join today to publish and share your own content.