The popularity and attractions of the mighty Colorado River are stretched across miles of riverbanks and several states. Not only its waters and shoreline but also the most desertlike surrounding landscapes are what fascinates visitors. Several dams are built along the river creating lakes and more recreation areas. Parker dam is one of them creating a hotspot for tourists and locals alike. Above and underneath the dam there are countless viewpoints and visitor centers.
Buckskin Mountain State Park is just a few miles down the dam and offers one of the finest views along the so-called Parker strip, an 18-mile stretch of land along the Colorado River between the Parker Dam and the Headgate Dam. Both sides of the river are characterized by mountains lining up on the riverbanks.
The park is inviting for wildlife watching, scenic hikes, escapes into the desert, and more water adventures. A beach is right in front of the park, a boat ramp allows easy access into the water, picnic areas offer a relaxed day out in nature, and basketball and volleyball courts are situated in the park as well.
Buckskin Mountain Park is bordering the River Island State Park which is also right on the Colorado River near Parker. Both of the parks are being maintained from the National Service Program: AmeriCorps NCCC.
The park, which is famous for activities such as swimming, hiking, and fishing an overnight stay is a must. Buckskin Mountains has its very own campground with all the facilities necessary. The park is all year round open every day of the week. But there are also other accommodation places in the surroundings like River Island State Park's campground and other hotels in the vicinity.
So if you're looking for a fun weekend on the water or a destination for your upcoming vacation days consider the Parker Strip and its shoreline as a great place to spend your holidays.
Sources: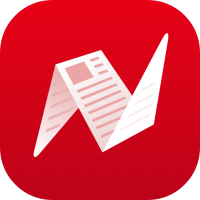 This is original content from NewsBreak's Creator Program. Join today to publish and share your own content.