The mighty waters of the Colorado River attract each year thousands of visitors. Split over several states and on both sides of the river there are countless national parks, wilderness areas, and wildlife refuges inviting tourists and locals alike to indulge in the beauty of the Colorado River.
One of those attractive places to stay right on the riverbanks of the Colorado is the "Destiny McIntyre RV Park". Located about 2 hours west of Phoenix and 2 hours east of Palm Springs this place right on the California-Arizona border is easy to find and affordable too. Just a few miles off the Interstate 10, easily accessible from Blythe.
Destiny McIntyre has everything to offer what you're looking for. It doesn't matter if you are looking for some water activities, desert adventures, or rather some solitude and tranquil days on the water. You'll get it all.
This location has all you need to launch your boats on the river or spend a family vacation in the safety of a resort. Some just come here for a weekend getaway while others stay for several weeks. There's fuel available in the resort, you have a lagoon and a lovely beach to hang out on. Especially from April until October this is the perfect place to play with all your water toys. Fishing fans love to hang out on the shores looking for Bass, Channel and Flathead Catfish.
Winters are also popular in the resort due to its comfortable climate. People enjoy their sand toys and play with dune buggies and Jeeps to keep themselves entertained. All sites at the camp have access to electricity and the resort has a dump station as well as a portable pump. Restrooms and showers are standard at the resort.
So, if you are planning your next vacation or just a weekend getaway think about this lovely place on the banks of the Colorado River. It's a lovely holiday location and has something to offer for everyone's needs.
Sources: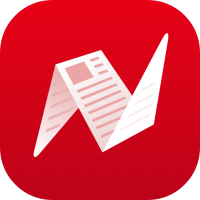 This is original content from NewsBreak's Creator Program. Join today to publish and share your own content.