The endless shorelines and ever-changing landscapes along the majestic Colorado River attract every year thousands of visitors. Some of the parks and wildlife refuges are heavily trafficked by high numbers of visitors every day. Others are rather abandoned by tourists.
One of those areas is located in the floodplain of the Lower Colorado River. Right between Arizona and California the Cibola National Wildlife Refuge is characterized by desert ridges and huge canyons. A channelized portion of the Colorado River had been constructed in the 1960s and has ever since created an important backwater that is home to countless birds and wildlife in the area. While the land here in the Sonoran Desert only receives estimated precipitation of 2 inches per year wildlife can survive in these harsh conditions due to the access of the river water all year round.
The wildlife refuge is also a popular destination for bird watchers due to its importance in the life of migratory birds in the Pacific Flyway. The area has counted over 250 different species of birds such as the Canada geese, golden eagles, great blue herons, sandhill cranes, and many others. Other animals roaming the refuge are mule deer, bobcats, and the coyote.
The small farming community of Cibola is today the entrance to trips to the wildlife refuge and a place where people can go wildlife viewing, hunting, fishing, go on photography excursions and take part in environmental and educational programs.
Hunting and sport fishing are allowed in the wildlife refuge but one should read the regulations about the park and stay up to date with restrictions and guidelines.
Camping is possible in the park but cellphone coverage and internet connection are rather non-existent. Be prepared when going for a longer stay in the refuge. The visitors center is offering the only restrooms in the wildlife regfuge and is also the only place where one can get drinking water.
Source: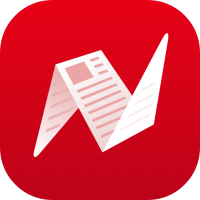 This is original content from NewsBreak's Creator Program. Join today to publish and share your own content.