Water has always been fascinating to humans but even more so in deserted countries and states such as Arizona. The Colorado River is creating many hotspots for tourists and locals alike and along its shoreline and developed lakes have recreation areas been created.
One of those places is Martinez Lake, a lake located in the corner of southwestern Arizona. It is located about 60 miles north of Yuma and is part of the Lower Colorado River. The size of the lake is around 300 to 500 acres, depending on where you count its beginning on the Colorado River.
Being one of the rare places where tourists can spend their day on the river in a desert country while viewing natural wonders it is a great place to visit. The resort that originally started out as a fishing camp has upgraded its business and offers plenty of adventure.
Martinez Lake Marina offers plenty of space for boat docks which can be rented on a yearly, daily, or monthly basis. A shop at the lake is having all the equipment you need for an adventurous day on the water. They have on-site mechanics in case you'll get in trouble with your boat.
The flat and calm waters of the lake invite lots of visitors each year who like to play on its shore and the distance of the horizon. Canoes, kayaks, and many other items such as fishing poles can be rented at the Martinez Lake Resort which will soon also have stand-up paddleboards for daily rentals available.
The resort also has bungalows available if you want to stay more nights on the lake and would prefer having some comfort. For the more basic overnight guests, the resort also has campsites available which can be booked in advance.
Martinez Lake Restaurant and Cantina is a great way to sit back and relax while getting served the most delicious and fresh food.
Martinez Lake is an oasis in the desert sand with more lakes and hidden shores being nearby. Filled with plenty of fish it's a great place for wildlife viewing and fishing. Many birds take the area as a stopover on their migrating travels.
When looking for alternative places to stay on your vacation days you can also consider hotels and motels in the city of Yuma.
Sources: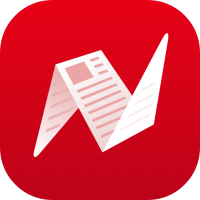 This is original content from NewsBreak's Creator Program. Join today to publish and share your own content.