While the Grand Canyon and its National Park are world-famous and get visited each year by millions of tourists there is still plenty of land where barely anyone goes on adventures. The surrounding mountains and riverbanks of the Colorado River are offering all along spectacular views across the landscape.
Many wilderness areas and parks bordering the Grand Canyon National Park are far less visited. Only frequently tourists and locals will find their way into these remote and abandoned areas. This doesn't mean a trip into such regions isn't worth the effort. Contrarily, those who are looking for solitude and serenity might be disappointed when visiting the popular viewpoints of the Grand Canyon National Park. They should rather go to places such as the Parashat National Monument.
Located in northwest Arizona this park is on the northern edge of the Grand Canyon. This area lies incredibly remote and undeveloped in the wilderness surrounding the Colorado River. National Park Service and Bureau of Land Management are managing the place together. It's a rather large area being bigger than the state of Rhode Island. The elevation of the Parashant National Monument goes from 1,200 feet up to 8,000 feet at Mount Trumbull. Another hidden peak far off from paved roads.
Grand Canyon-Parashant National Monument is split up into several wilderness areas which are Grand Wash Cliffs Wilderness, Mount Logan Wilderness, Mount Trumbull Wilderness, and Paiute Wilderness. On the walls of the national monument, one can find petroglyphs documenting life in the area thousands of years ago.
Important to know when going on a trip into Parashant National Monument is that only 4x4s/ SUVs are allowed to enter. There is no cellphone signal out there and the road conditions vary a lot depending on the weather. In wintertime, it is not uncommon to see snow up in the mountains.
If you're well prepared with lots of water and fuel out on your way, you'll soon find yourself on the lonely two-track towards the edge of Grand Wash Cliffs. Looking across the solitary highlands of the Grand Canyon and its side valleys you'll realize you haven't just left the crowds behind, but the entire 21st century. Time seems to be standing still out there.
Countless two-tracks are leading through the spectacular landscape of the wilderness areas. The most popular drive is the Mt. Trumbell Scenic Loop drive which requires a high ground clearance and a 4x4 vehicle.
Camping is allowed in the area but there are no designated campgrounds. It's aup to you to find a suitable place for the night. But when you're well-prepared and found a great spot it is guaranteed that you won't forget the night out there.
If you got interested in a summer vacation exploring remote places, stunning views across the Grand Canyon, and solitude then you can start preparing for your adventure. Most people start their adventure in St. George, UT. In the city, the last items can be bought and then heading down on the St. George Blvd.
Sources: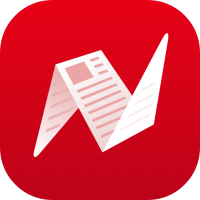 This is original content from NewsBreak's Creator Program. Join today to publish and share your own content.