A large National Forst surrounding the north and south rims of the Grand Canyon has a size of 650,000 ha. The Kaibab National Forest is split into two sections as the North and the South Kaibab. Those regions vary in their appearance in nature.
In the area of North Kaibab is located the Kaibab Plateau. The plateau is like an island since it is elevated from its surroundings. Highlands of the North Kaibab have a snowy highland climate which is classified as a continental climate. The winters are therefore rather cool and a decent amount of snow can be expected every year.
South Kaibab differs in elevation and exposure. Many pine and fir trees are growing on the mountain slopes. These trees are not just adding to the beauty of the scenery but they keep the soil in place and prevent landslides. The forest is a refuge to a lot of wildlife where the animals find shelter and food.
Wildlife to be seen in the forest are deer, elk, pronghorn, and coyotes. One can also spot cougars, bobcats, and black bears but those sightings are rather scarce. The state of Arizona also owns bison which are living in the forest.
The Kaibab National Forest has plenty of space for adventures. Outdoor enthusiasts flock here in numbers during the peak seasons. You can find canyons, endless prairies, peaks, and long plateaus. People come here to escape the hustle and bustle of city life. Peace and solitude are what you will be experiencing in the wilderness.
There are over 30 hiking trails lined up in the Kaibab area. Hikers from experienced to novice will find their perfect trip for a day. Those trails are leading through the endless forests bringing you now and then to stunning viewpoints where one can rest and enjoy the view across the country.
For those planning to spend more days of their upcoming vacations in the Kaibab National Forest, there are plenty of accommodation places available. Various campsites are located throughout the park offering different levels of comfort and amenities available.
Activities for the next few days when staying in the park can be biking or hiking on the trails, boating, and fishing on the waters, or even paddling in your own kayak. Horseback rides are available and in wintertime, one can go skiing too.
Sources: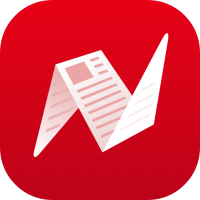 This is original content from NewsBreak's Creator Program. Join today to publish and share your own content.