The fascinating landscape features of the Grand Cayon and its majestic cliff sides together with the roaring Colorado River at the bottom of the valley are pulling thousands of visitors each year into their magic. Countless trails leading to waterfalls and stunning viewpoints across the majestic mountains are destinations for many hikers.
One of those viewpoints is located in the rather remote area of the North Rim of the Grand Canyon. Toroweap Overlook is the only viewpoint of the Colorado River where the water can be seen below the cliffs. A vertical sight onto the river from 3,000 feet above is a stunning view of the National Park.
Toroweap, also known under the name of Tuweep, is today the name used by the National Park Service to describe the area around the overlook referring to it as "dry and barren valley" which the name translates to from the local language of Paiute.
The viewpoint is about 55 miles west of the North Rim Headquarters and can be reached by various roads, some of them only accessible in dry weather. High clearance vehicles are necessary for the ever-changing road conditions.
Several hiking trails are leading to Toroweap Viewpoint from the nearby campground but also to other viewpoints. Some of them are rather tricky and only recommended to experienced hikers. Be aware of the lack of cellphone reception out here.
A basic campground can be found about one mile north of the Toroweap Viewpoint. Reservations are now required and to be made by the Grand Canyon National Parl backcountry office. 9 small campsites are available which allow up to 6 people and a maximum of two vehicles. One large group campsite can be booked for bigger groups. There is no water available at the campground. Picnic tables and composting toilets are provided.
There is no other lodging, food, gas, or water in the area. The only ranger station close by is not always staffed.
This is a great place to spend a night or two off the grid if you come prepared. Come with all the necessary items and extra time. Then you'll enjoy the silence and tranquility out here in the mountains. Sunrises and sunsets are beyond breathtaking and the views across the canyon simply stunning.
Sources: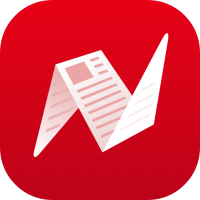 This is original content from NewsBreak's Creator Program. Join today to publish and share your own content.