All those adventure enthusiasts still looking for a place to spend their summer vacations at should come down and visit Lake Havasu City. There so much to see and do in and around town that a short holiday trip won't be enough to do all activities offered.
Havasu National Wildlife Refuge just north of the city is on the lower Colorado River in Arizona and California. The habitat preserves the populations of bighorn sheep, endangered animals such as the southwestern willow flycatcher, and other birds and animals. This wildlife refuge protects about 30 river miles which translates into 300 miles of shoreline.
The fascinating landscape of a lush green riverbed in the middle of dry and hot landscapes doesn't attract just wildlife but visitors too. Thousands of visitors come annually to the river to relax and rewind or be active in the great outdoors.
The refuge has originally been established to protect its wildlife species that were facing the danger of extinction but also to reintroduce those animal species which had been eliminated in this area. The lower Colorado River cuts through desert valleys and canyons. Its shoreline is characterized by a dense riparian forest. Seasonal floodings will bring the desert alive and attract even more wildlife.
With the construction of several dams along the lower Colorado, the natural restoration of the desert habitat disappeared slowly but the Havasu National Wildlife Refuge continues to protect flora and fauna. Rare bird species and endangered animals can be found on the riverbanks of the refuge as well as land animals such as coyotes, foxes, and bobcats. Even mountain lions are still home to the slopes of the canyon and are roaming the habitat.
Bird lovers declared the area as a bird-watching hotspot with 318 bird species home in the wildlife refuge.
Popular destinations for visitors in the Havasu National Wildlife Refuge are the Topock Gorge or the Topock Marsh, especially for fishing and bird watching. Hikers love to explore the wilderness of the refuge on its endless trails. Boat launch points are available too and kayaks or canoes are often making their way on the waters through the wilderness.
If you got convinced about exploring this place on your next vacation don't forget to book your accomdation in Lake Havasu City as soon as possible.
Sources: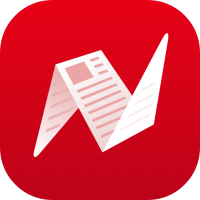 This is original content from NewsBreak's Creator Program. Join today to publish and share your own content.