One of the largest attractions in the States forms the Colorado River cutting through several states, landscapes formations, and dams. Its surrounding mountains, shoreline and riverbanks and the water itself are popular to tourists and locals alike.
If you are still looking for a destination for this summer Bill Williams River National Wildlife Refuge, just east of Parker Dam could be the right place for you to explore. Rich in wildlife and variety in landscape features, this area is a great place to spend the summer vacations. You will find here serenity or adventure, depending on what you're looking for!
The wildlife refuge includes 6,000 acres of land and is home to hundreds of bird species, several reptiles, butterflies, mammals, and other indigenous wildlife. Photographers will be occupied here for hours. The amateurs and professional ones just next to each other. When placing the lens at the right angle you can get the black mountains in the background together with the cottonwood forests while cacti are standing on the side and babbling streams are cutting the picture in half. Sunsets over here are beyond this world. You'll come back with more photographs than what you can process in a day!
Bill Williams River runs just south of the Colorado River and is a paradise for paddle sport enthusiasts. The serene landscape of this river and its mountains are great scenery while exploring the waters. Canoers and kayakers are loving the wildlife refuge for its endless wilderness.
HIkers are just as fascinated by this place as water sport enthusiasts are. The surrounding mountains of the river are a great hiking destination offering several trails on various difficulty levels. Hiking maps can be purchased at the visitors center and will guarantee heaps of fun in the wildlife refuge.
Bird watchers - this is your paradise! With 6,000 acres of land to explore you'll never get tired of looking through your binoculars in this area. Desert and wilderness are both offering you a variety of birds in the sky. The river delta is home to over 30 different types of ducks, geese, and swans next to all those other birds roaming the skies.
For those of you who like to hunt you too, will get what you're looking for. Just require information about which animals are allowed to be hunted and what restrictions and rules have to be followed. The visitors center is offering lots of information about all kinds of activities possible in this wildlife refuge. The closest accommodation places are to be found in Lake Havasu City or around Parker Dam.
Hopefully, this could convince you of the variety and beauty of this wildlife refuge close to Parker Dam. Another day trip worth exploring the wilderness of Arizona.
Sources: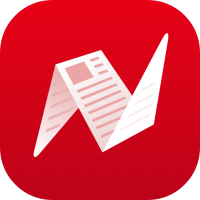 This is original content from NewsBreak's Creator Program. Join today to publish and share your own content.