In times when crowds being avoided at all costs and people are striving back to a life away from the busy cities more and more national parks and wilderness areas are pushing into focus. In an effort to escape the hustle and bustle of the city lots of people seek solitude on their vacations days.
And where else can you experience silence and solitude like the one in the desert? Vast landscapes with nobody and nothing to be seen up to the horizon is the right landscape if you're looking for some tranquil days away from city life.
The Nopah Range Wilderness is another part of the Mojave Desert that became the wilderness status in 1994 when the Bureau of Land Management took the area up for the preservation of the environment. The Wilderness has a size of 106,623 acres and reaches an elevation point of almost 6,400 on the Nopah Peak.
Those looking to explore the wilderness will find dry mountains, hills, badlands, endless planes, and washed-out riverbeds. Vegetation home to this region is the yucca plant, cacti, and other desert scrubs. Fascinating wildlife can be seen in the air and on the endless plains. Wild burros and horses are roaming those plains while golden eagles and prairie falcons made the sky their territory. Furthermore is it not uncommon to see some desert bighorn sheep which are common visitors in the wilderness park.
Adventurers, hikers, and bird watchers come out here to explore nature. Campgrounds are to be found not far from the wilderness for those who are looking for an overnight stay in the region. If you are staying for the night, make sure you're not missing out on the spectacular show of the stars. Since there's no light pollution out here and one can't see towns or cities from the mountain ranges this wilderness are is great for astrophotography.
Sources: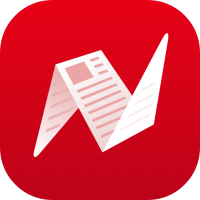 This is original content from NewsBreak's Creator Program. Join today to publish and share your own content.