The vastness of the Mojave Desert attracts every year countless visitors. Adventure seekers and road trippers are exploring the landscapes and wilderness areas found in California. Mountain ranges attract hikers, but also bird watchers love to come here to try their luck in seeing some rare species in the sky.
Wilderness areas in California are all being managed by the Bureau of Land Management. One of the areas designated to such a protected area in 1994 was the Hollow Hills Wilderness. It is characterized by large bajada. The slopes fall into the Silver Lake from east to west. The dry lake in the desert is a landscape feature just outside the wilderness area.
Hollow Hills Wilderness is located lower than most other wilderness areas in the Mojave Desert. Its elevation reaches from 300 feet close to Silver Lake up to just above 3,000 feet on the summit. Lots of hills and plains are featuring the landscape and are typical for the desert-like life out here. Vegetation is visible and different bushes and scrubs are growing out here. Desert tortoises made their home in the wilderness together with Mojave fringe-toed lizards.
It is important to know that there are no designated hiking trails in the Hollow Hills Wilderness and also no sources of water one can rely on. This is the wild and one must come prepared when planning to explore nature. Primitive camping is allowed according to the rules of leave-no-trace.
If you are looking for solitude and would like to spend some time in an absolute tranquil landscape this is the place to go. You're far off from civilization in the wilderness of the country. For those trying to escape the hustle and bustle of the city the Hollow Hills Wilderness will look like paradise. Avoiding crowds at all costs you'll enjoy the silence you will be experiencing out here.
Sources: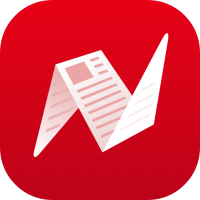 This is original content from NewsBreak's Creator Program. Join today to publish and share your own content.