There's nothing like seeing a blue body of water shining amidst a bone-dry desert. The crystal clear water of a spring-like oasis in the Mojave Desert is a stunning sight from above and a refreshing stopp-over when traveling through the dry country.
Newberry Springs has a long history of supplying not only the region with water but any travelers crossing the desert too. In the 1850s the springs were a resting place for wagon trains who needed a watering hole along their journey on the Mormon Trail. A bit later in the 1880s tanks of water got transported with the Atlantic and Pacific Railroad creating life in this arid land.
The climate in Newberry Springs is rather mild and allows farmers to grow crops, pistachios and apricots. Farms surrounding the community are having ranches producing ostriches, holding horses, buffalo, ducks, turkeys, and various fish. The water supply for all agricultural life in the region comes from the water springs.
Furthermore, Newberry Springs made its name in the world of water sports by creating several oval-shaped lakes dedicated to activities such as water skiing. Water racecourses are set up on those bodies of water. Two large Water Ski Schools are based in the community of Newberry Springs and are hosting big water ski tournaments throughout the year.
Other activities head out of the water in the desert for different courses. Motocross, Dunbuggty and ATV racing can be seen in the Mojave Desert just behind the community. A paraflying school is also in the area letting you see often paragliders in the sky.
The community of Newberry Springs is about 20 miles southeast of Barstow and has its own railroad station. Located in San Bernardino County in California the unincorporated community is at the base of the Newberry Mountains.
Countless lakes have been created over the years surrounding the town attracting sports enthusiasts and tourists in general. Beaches along the shoreline of some of the lakes are open for recreational activities and swimming is allowed in most of the lakes.
In case you are interested in moving to the desert town and would love to live right next to an oasis there are 7 homes for sale. On this website, you can look at the Lake Houses and other properties open for new ownership.
Sources: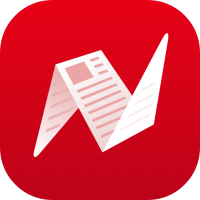 This is original content from NewsBreak's Creator Program. Join today to publish and share your own content.