The Mojave Desert in California has stunning landscape features and fascinating hills for hikers and adventurers alike. The Rodman Mountains are one of many mountain ranges in San Bernardino County that represent the wilderness of the Mojave Desert.
The Rodman Mountains Wilderness has been established in 1994 and is managed by the Bureau of Land Management. The area is today part of the National Wilderness Preservation System and therefore a valuable part of protecting the environment in California.
The most diverse landscape of the Rodman Mountains ranges between 2,000 and 5,000 feet in elevation. Mountain ridges and valleys created by an ancient lava flow are characterizing the landscape. The canyons have rather steep and cliff-like slopes which get formed into cascades during heavy downpours. Two hidden water reservoirs hold thousands of gallons of water and attract lots of wildlife.
The Rodman Mountains are home to one of only a few breeding areas left for raptors in the Mojave Desert. Prairie falcons and Golden Eagles are living in this area trying their best to survive. The mountain range is also known to be home to a historic herd of Desert Bighorn Sheep.
The mountains and hillside slopes are great hiking destinations for mountain lovers. Scrambling are always part of the adventure when going on hikes in the Mojave Desert. Large Boulders often block your way which has to get climbed around or above.
There is no official campground in the wilderness area but primitive camping according to the rules of leave-no-trace is allowed. When setting up your camp keep in mind other offroad vehicles could drive into your camp and place tents in a way they are protected. In case you're looking for more comfort while camping you can drive further south to the San Bernardino National Forest which has countless campgrounds including camping facilities.
Sources: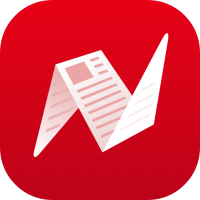 This is original content from NewsBreak's Creator Program. Join today to publish and share your own content.