The Sheep Hole Mountains in the Mojave Desert are a great place to explore for those who are fascinated by mountains and do not mind the heat. The mountain range is located in San Bernardino County in California and is bordered between the Bullion Mountains and the Coxcomb Mountains. The highest peak reaches 4,600 feet above sea level.
To protect the area the Bureau of Land Management created the Sheephole Valley Wilderness Area which is representing the typical landscape features of the Mojave Desert. The Sheep Hole Valley is located between the two mountain ranges creating the wilderness area and has two dry lakes at the valley's lowest points.
At the southern part of the Sheep Hole range and the northern part of the Calumets, one can find sand dune formations. The dominant vegetation in the Mojave Desert is to be found on these slopes as well such as creosote Bush scrub and mixed desert scrub at higher elevations. Around the dry lakes, more salt-resistant plants can be found.
Wildlife home to the wilderness area is the bighorn sheep, the desert tortoise, coyote, black-tailed jackrabbits, and other rodents next to rattlesnakes and countless lizards.
Since the Sheephole Valley is a great presentation of the basin and the mountain ranges of the Mojave Desert there are several trails one can use to explore the landscape. One of the trails being the Sheep Hole Mountain Trail which is a loop trail leading to the peak and back down again. It's a rather difficult trail requiring some bouldering skills and definitely good hiking shoes. The trail is rather difficult to follow, some say there is no trail at all. But all the trial and error is worth the effort since great views are the reward for the hard work.
Sources: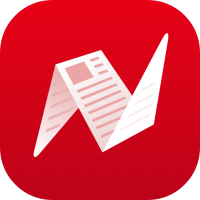 This is original content from NewsBreak's Creator Program. Join today to publish and share your own content.