Time is running out...
The Salton Sea in California is a natural disaster looking at all the fish and birds that have died over the years due to shrinking water levels and a constant increase in the salinity. California's largest lake is about to dry out and even after countless efforts of stopping the trend it doesn't seem like anything can be done to stop the threat.
The Colorado River that once created this lake by a continuous inflow over several months in 1905 is not bringing enough water into the lake anymore for it to sustain itself. On the contrary, The lake is drying out at a rapid pace.
Problems of the shrinking of the Salton Sea aren't just a disaster for the animals out there but humans are already suffering for years from its effect. The drying of the shoreline creates lakebeds, also known as the playa, which is an incredible dusty soil. The dust is getting blown into the surrounding villages and causes double the number of asthma-related visits to the emergency room among children compared to the rest of the County. Dust storms are a common occurrence in the surroundings of the lake.
Scientists, environmentalists, governors, and even businessmen have been involved over the years in finding a solution for stopping the decline of the lake. But time is running out. The time for making it possible to reverse the trend is soon gone.
One of the ideas of fixing the lake by creating an inflow from the water of Mexico's sea isn't just a very expensive project but it will face countless challenges in getting all the necessary ground for the construction work along the planned channel.
Countless millions of dollars have been spent already on studies and the planning of a solution of the situation and many more will be needed if such a project should be started.
2022 a decision has to be made and we can only be hopeful for the future of the Salton Sea for it being able to get rescued. It sounds wrong talking about rescuing when referring to such a large body of water but it has a huge impact on its environment as mentioned before.
Sources: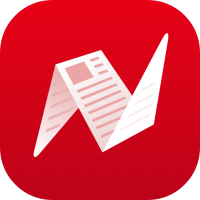 This is original content from NewsBreak's Creator Program. Join today to publish and share your own content.