Looking for adventurous and wild country to explore this holiday there are many parks and forests you might have placed on your list of things to visit. Another wilderness area in Kern County is Bright Star Wilderness offering 8,000 acres of nature free for you to roam around in.
Bright Star Wilderness is administered by the Bureau of Land Management and is part of the country's National Wilderness Preservation System. The area surrounds Kelso Peak being 5,000 feet tall and includes Bright Star Canyon and Cortez Canyon.
Nature lovers will admire the vegetation in the wilderness. The valleys are characterized by Joshua trees. The lower slopes of the mountain ranges are rather covered in bushes and contain many large granite outcrops. Single-leaf pine can be found on the upper slopes and on the peak of Kelse together with the California juniper.
Bright Star Wilderness is bordering the Mojave Desert where it meets the Sierra Nevada. And right there a huge variety of wildlife lives and can be seen with a bit of luck. The elevation of the wilderness area varies between 3,000 feet up to almost 6,000 feet on the higher ridges and peaks.
Hiking and mountaineering lovers will enjoy the landscape on countless trails and adventure paths throughout the wild country. There are no designated trails for backpackers but when staying in the area please follow the rules of leave-no-trace. It is rather simple but does a lot to protect the environment. When planning a trip to the Bright Star Wilderness plan ahead and prepare your stay. Walk and camp only on durable surfaces and dispose your waste properly. Whatever you find in nature leave it where it belongs. Respect the animals living in this habitat and be kind to other visitors. Campfires are allowed in the park but try to minimize their impact on the environment.
Sources: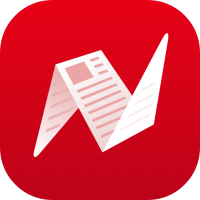 This is original content from NewsBreak's Creator Program. Join today to publish and share your own content.