For those loving hot waters and thermally heated springs California has more than one place to explore. Several hot springs throughout the state offer you a place to unwind, relax and just be in the water.
Vichy Springs is just about 2 hours north of San Francisco and reminds you of the famous carbonated waters of the city of Vichy in France. Vichy Springs Resort has a long history of being founded 165 years ago. The cottages invite you to an overnight stay. You can spend time relaxing in the 40 degrees (Celsius) hot pool, do some exercise in the Olympic-sized swimming pool or just hang out in the 32 degrees carbonated mineral baths. Good for body and soul is a stay at the hot springs at any time.
Sierravilla has another lovely retreat for you. the report has hot springs spread out over a property 700 acres large. Water flows into the pools and private tubs ranging from temperatures between 29 to 43 degrees. Even though summer is the most popular time to visit the hot springs, a lovely winter night is a great experience while sitting in one of the hot tubs. Visitors can pitch a tent at the campground or stay at the historic lodge from 1870.
Wilbur Hot Springs has an even bigger property with about 1800 acres of nature surrounding the springs. Located just east of Clearlake the nature reserve has natural hot mineral springs that were used by native Americans for thousands of years. The water emerges the surface just above 60 degrees and then flows into various pools. Since water is continuously flowing through the springs there is no need of adding chemicals to this site. The temperature in the pool varies between 37 and 43 degrees. A highlight of this place is to watch the life geyser erupt. The fountain appears every 45 minutes.
Desert Hot Springs located in Coachella Valley offers crystal clear waters that rise from underground at around 77 degrees cooling down once it reaches the surface. The hot springs offer three sparkling mineral pools which are a great place to relax for a day trip.
Here is a collection of all the hot springs in California listed in the regions they are located in:
Hot springs in NORTH CALIFORNIA
Hot Springs in EAST CALIFORNIA
Hot Springs in SOUTH CALIFORNIA
Hot Springs in CENTRAL CALIFORNIA
You couldn't get enough of reading about the hot springs? Then head out into nature and explore the waters yourself. The minerals in the water have a healing factor to them and are great for the body and soul.
Sources: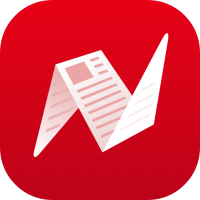 This is original content from NewsBreak's Creator Program. Join today to publish and share your own content.