New York City is always filled with cool, new places to check out. And there's a concept shop in Brooklyn that is drenched in coolness. Even the name is based on cool.
"We often look at our aunts and uncles as kind of the 'cool parents,'" says Nicole Nicholas, part of the husband-and-wife team, explaining the store's name Aunts et Uncles.
Nicole and her husband, Michael, opened Aunts et Uncles in 2020 in Flatbush, Brooklyn.
"'Aunts et Uncles' means your Aunts and Uncles. Those are your cool parents you can confide in, they get you. Understand what your going through without having to carry the parent role. The chill ones if you may…," says Nicole.
Aunts et Uncles also has a twist of French, a nod to their Caribbean heritage. Nicole is a Toronto, Canada, native who's lived in Brooklyn for the past two decades and is of St. Vincent ancestry. Michael, who was born in Flatbush, is of St. Lucian descent.
The couple's Caribbean heritage "plays out in the decor, the music, the vibe, and most of all the food. The neighborhood gets it, it hits all the right notes," says Nicole.
At Aunts et Uncles consumers can shop, relax, read, and eat. It is a plant-based cafe as well as a concept shop. It serves up vegan dishes along with a retail experience with clothing, books, niche magazines, candles, stationery, and other lifestyle items.Even The New Yorker magazine profiles the business.
Cool, right?
Michael is a streetwear designer who previously owned the Flatbush retail store and clothing brand Brooklyn Sky before he and Nicole launched their current line Does it Even Matter (DIEM) in 2013.
"It was founded in 2013 as an art project, another outlet to pay homage to great design, photography, and typography. It's now used as an educational medium to enlighten the curious minds," explains Micahel.
"We design our own merchandise, we are both avid book buyers, most of the other stuff we are either really fans of or we know the creators. So curating it works out to be easier than one would think," adds Nicole.
They decided to share their own plant-based lifestyle with their customers.
"We have been plant-based for four years now, we found it very hard to have great tasting plant-based options to choose from in our neighborhood. We also knew the importance of a plant-based diet was something we wanted to educate our neighbors with," explains Nicole, who says working with her husband has been a major plus.
"There are many pluses more than one can mention but in a few words I would say; being able to support your loved one's dreams and be side by side with them while they are supporting yours is amazing," she says. "We have the same taste, standards, and work ethic - so we get each other and know what the other one wants and how they want it. You also get to spend time with the one you love and have fun doing it!"
What does the rest of 2021 hold for Aunts et Uncles? "We have some amazing projects in the works, being able to collaborate with friends and huge brands all at the same time is truly a blessing. We celebrate our one-year anniversary in October so that's going to be fun and exciting," shares Nicole.
Follow me to see more articles like this.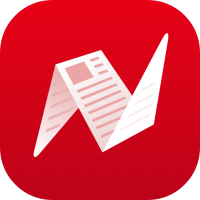 ...
This is original content from NewsBreak's Creator Program. Join today to publish and share your own content.