Majora Carter is one busy woman. The Urban Revitalization Strategist advises and partners on transformational real estate developments in the South Bronx and around the country.
She has implemented numerous economic development, technology, green-infrastructure projects as well as created policies and job training programs. Carter's book "Reclaiming Your Community: You Don't Have to Move out of Your Neighborhood to Live in a Better One" will be published in February 2022.
On top of this, she owns Boogie Down Grind in the Bronx. The hip-hop coffee shop and craft beer spot has attracted locals and celebrities including hip-hop icons DJ Kool Herc and Fab Five Freddy to enjoy a cup of java and more. Launched in 2017, Boogie Down Grind is in the Hunts Point section of the South Bronx. The decor is all New York -- graffiti, subway, hip hop. The menu boasts hip-hop-inspired names such as Grand Master Frappe. And the menu is nicely affordable --the most expensive item is a sharable pizza at $12.00.
The Boogie Down Grind hosts community events, from open mics to financial workshops to showcasing art.
Recently the shop received a financial boost from superstar Beyoncé to help continue its commitment to the community. The shop received $10,000 from Beyoncé's Beygood grant. They used the money to build outdoor seating that looks like a subway car.
Majora Carter tells NewsBreak more.
Q: You have done so many successful community-based ventures, why did you want to open The Boogie Down Grind?
Majora Carter: My consulting practice in corporate settings as well as economic development across the U.S. illuminated some big gaps in the orthodox social justice strategy that many well-meaning activists, philanthropists, and government agency officials subscribe to.
Successful companies practice talent retention. People familiar with your in-house culture, training, and ethos are people you can add to and build with. The more successful individuals get incentives to stay and earn leadership positions.
But in low-status communities such as urban ghettos, former factory or mining towns, or Native American reservations, people there most often measure their success by how far they get away from the communities that raised them.
Commercial corridors in places like the South Bronx are peppered with health clinics, pharmacies, liquor stores, and so-called community centers.
Striving, creative, successful hardworking people from our communities as well as those commuting in look elsewhere to spend their money, and are deprived of opportunities to meet each other locally. Education and medical professionals who commute in see the same things and that's one reason we have such a high turnover in those positions.
It's what urbanists would call a "3rd-space desert" where positive daily socializing is hard to come by. That's why we created the Boogie Down Grind. It's a place where people can express themselves and learn about others so that the community can grow.
Q: What makes this different from other coffee shops?
Majora Carter: This is Black-owned with South Bronx origins of hip hop all the way! Our product quality and customer service are top-notch, but the 1980s hip-hop identity is one that is universally recognized -- kind of like an urban Cracker-Barrel.
We recently won an Al Fresco Award for our outdoor seating which is in the form of a subway car and is constantly covered in new tags and graffiti.
We also provide free wifi over a mesh network to roughly 1,000 residents per day, we have a free book exchange, give out free "pick up your dog poop" signs, etc.
Q: Why did you want it to have a hip-hop slant?
Majora Carter: The South Bronx created hip hop, it's our heritage and one of the best things that NYC has produced. It's important that our culture is celebrated, and that people can get all the other best things NYC has to offer right alongside.
Q: Why the South Bronx?
Majora Carter: I'm from here. This is where I want to see talent retention instead of brain drain happen. But just as hip hop became a worldwide success, there is no reason this concept can't franchise and spread to all the places where people love the culture that came from here too.
Q: I understand local families invested in the venture early on. Why was this important?
Majora Carter: We are not currently taking on any more investors for the Grind, but this cafe started off with the help of investment from a local family here -- author Sulma Arzu-Brown and her amazing husband Mho Brown.
Q: How did the venture stay afloat during the pandemic?
Majora Carter: Like many small businesses, we were smacked pretty hard by Covid-19. We were able to use a crowd-sourcing investment platform called Mainvest.com to assemble $50,000 from 125 local investors during the spring of 2020. We pay them back as a percentage of revenue so, unlike a bank loan, we don't have a fixed monthly payment to make when things are slow - and we pay out more when business is strong. We also took advantage of Federal loan programs, but we are most proud of our #BeyGood grant from Beyoncé. We put that money to use to build our award-winning outdoor seating!
Q: Plans for 2022?
Majora Carter: We would love to develop corporate sponsor relationships to construct more subway car seating on our permitted space to continue to provide artists with a public platform for expression, maybe even some worldwide graffiti competitions.
We want to open more shops and hopefully raise enough investment capital to launch a real international franchising campaign. Hip-hop fans and artists, coffee lovers, and craft beer drinkers are all over the world. This is a winning combination that could do well in Paris, Tokyo, Kuala Lumpur, Johannesburg, Rio de Janeiro, Bogotá.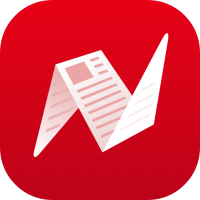 This is original content from NewsBreak's Creator Program. Join today to publish and share your own content.