During the pandemic, the buzzword in the business world has been "pivot." Companies had to pivot their business models to survive. For many small businesses pivoting didn't work.
In 2020, more than 2,800 businesses in New York City shut their doors, according to data from Yelp.
But exercise venue Harlem Cycle was not only able to do a successful pivot, but it is also looking to expand this year.
Harlem Cycle, founded in February 2016 by Tammeca Rochester, is looking to hold its annual Harlem Cycle's Fall Community Bike Ride on Sept. 19. The free event is open to all who register.
Harlem Cycle is located at 2350 Adam Clayton Powell Jr Blvd, and a second venue is set to open by the end of the year on 125 Street between Lenox and Fifth Avenues.
"During the pandemic, we did so many pivots. Each day we were coming up with new ways to keep our community active and to try and bring some positive energy through the dark times. We started by hosting weekly Wellness Wednesday sessions with chefs, doctors, meditation experts, etc. all while providing daily free movement sessions via Instagram," explains Rochester. "We then recorded and developed our on-demand platform and created Harlem Cycle at Home, a full wellness platform featuring cardio, cycling, sculpt and strength workouts, recipes, cooking demos, mobility work, and family fitness fun. We did daily live stream, mat-based classes and also took our team outdoors and held classes in the park. We continued our community events and offered Free outdoor bike rides, hikes, and family-run/walks to make sure we were doing our part to keep all of Harlem healthy."
When Rochester, a former Colgate-Palmolive marketing manager plans, opened the first Harlem Cycle she had o idea it would take off. Currently, she has more than 12,100 members but in the beginning, Harlem Cycle started as a niche venture.
Having tried other cycle sites, she found something lacking in each -- some had not-so-great music, others lacked diversity. So she decided to create a venue that would appeal to her and others like her. She came up with the concept in 2015, created a business plan, and in 2016 Harlem Cycle opened.
"I didn't feel that I could turn Harlem Cycle into a big success at all. I just knew that I wanted a space where I could belong, where music that I loved would be played, where I could connect with my community and we could work on our health together and I saw it wasn't going to happen the way I envisioned it unless I did it myself," says Rochester.
The connection with the community has been key to the company's success.
"I think what makes Harlem Cycle successful is my authentic approach to the community. I really take a genuine interest in the lives of every person that comes through our doors. When you look to the left at the community event I'm there. When you go for a run or walk you'll see me and my family in the park. I am a part of the community and I am fully invested in seeing it flourish," says Rochester. "Plus, I pride myself in being as authentic as possible with our clients and that means sharing my personal struggles and journey with managing my weight, running a business, being a mom openly. There is comfort in knowing our journeys are similar and I take pride in creating a space knowing I can share openly and there will be no judgment."
This approach has made Harlem Cycle unique.
"The experience of attending a class is more than just physical, there's also an undeniable spiritual and cultural connection. Our approach to wellness is unique in every way imaginable: from our soul-stirring playlists to inspiring fitness experiences to Harlem Renaissance-inspired décor, it's a vibe. Our clients range from the 75-year-old grandmother to the 45-year-old teacher to the 18-year-old college student. It's so fulfilling to watch them all ride together, sing along to the songs, and then high-five each other after class. There's no competition here, just community," offers Rochester, who teaches four classes a week.
What does Rochester enjoy the most about Harlem Cycle?
"That's easy…it's the people," answers Rochester. "I have the absolute best team and clients in the whole world. I've truly been blessed to be surrounded by such an amazing community. Each day talking and chatting with my team and clients bring so much joy and light into my life. As a mother, I love that my son gets to be surrounded by such amazing people."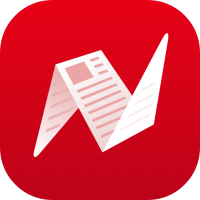 This is original content from NewsBreak's Creator Program. Join today to publish and share your own content.