Michael Jackson once sang, "Liberian girl/You came and you changed my world…"
Gigi Henries-Jones is making an impact with her Liberian fabric fashions and products. Jones is the owner of Vai Girl.
The NYC-based Liberian spent her life surrounded by Ankara fabric or lappa as it is called in Liberia. The lappa is used in everyday life -- from carrying children to balancing items on one's head to being made into clothes for special occasions and other events. She brought this fabric and other colorful African cloth to the Big Apple.
If you don't know much about Liberia, it is a country in West Africa. The capital city is Monrovia. Liberia started as a settlement of the American Colonization Society (ACS) in the early 19th century. The goal of the ACS was to give freed Black slaves in the U.S. a place to go back to Africa.
"I was born and raised in Liberia. My family and I fled Liberia during the civil war, we came to New York in 1993 as refugees. My mother has retired to Liberia, and my sisters and I all live in various cities throughout the United States. Liberia has come a long way since the early '90s, and the country is evolving and changing very quickly," says Jones.
One of the things Liberia is known for is its vibrant unique prints, which Jones turns into handmade bags and accessories. Jones likes to combine sustainable materials and timeless design. She has now expanded from custom handbags to also selling jewelry, apparel, and skincare.
And it's a special kind of skin care --again inspired by Liberia.
"A year after I started Vai Girl, at local markets around NYC, people would always comment on my skin and how smooth it is. They asked me for my secrets, and while it's mostly genetics, it's also black soap, pure shea butter, and unrefined coconut oil because my skin is so sensitive," notes Jones. "I've long used the black soap and coconut oil made on my mother's farm in Liberia, and I whip the shea butter from Ghana with the coconut oil from Liberia. They are natural products, and products I've used almost my whole life without thinking. So I was happy to share them with the world."
Besides Liberian beauty secrets, she is also sharing the Liberian aesthetic. "The colors, the geometric balance of the designs," enthuses Jones about the Liberian aesthetic.
"We are committed to making sustainable designs that support the artisan community within Africa," according to the company's website. "Our handbags use leather from sheep, that the locals consume as a part of their diet. The real snakeskin and crocodile skin used in our bags are not caught for just their skin, their meat is consumed and the skin is a by-product of that process. The dyes used for the leathers are vegetable dyes that do not harm the environment."
Jones explains, "Sustainability is just a way of life in many African countries. In Liberia, we don't waste anything. So it's only natural we make things out of everything available to us. The same goes for other countries, like Ghana, and using straw and natural dyes to make colors. It is a tradition that goes back centuries so I'm just happy to be able to see it continue and share those products with the world."
She is happy to be able to offer work to Liberian artisans.
"The goal was to share the joy of my country to others and to deliver superior experience and products. I don't believe that I'm giving back to Liberian artisans, as much as making a way for their product to find a broader audience. I can work with them to improve their products and ensure their products are of high quality. My audience and customers continually respond to their products, and that is the goal. I'm happy to be able to provide more businesses for them and allow their products to make it to a global audience."
Dealing directly with local artisans also gives her the chance to offer custom items to customers.
"My ability to curate high-quality unique products, each with a story to tell at competitive prices. My artisans are always sending me pictures of new things they have created, and I do custom orders for customers whenever they ask," says Jones. "Our latest product, the Bogolan, is handmade Malian cotton dyed with fermented mud, and on the other side is Ankara fabric. It's a great throw or scarf that is reversible. It's important that I educate people on the traditional methods of creating these products, while still choosing patterns and styles that are modern and fit within most homes or styles. I'm able to translate home decor and fashion trends that are taking over the market, and matching that with traditional African product making."
She started her company after hunting all over for a perfect handbag and realized she could design her own with local artisans in Monrovia. She did just that and in the process created a company, which is run with the help of her family --her sisters, nieces, and mother, whose names are used for some of Vai Girl products.
"I've worked in high-end retail for years, and it started with me wanting a bag to take to work when I was on a trip back home, I had one made, and people started asking me for more. I've always been as we Liberians, say a 'market woman' selling things and recommending products from back home. So it was a natural fit to begin to curate an e-commerce store with various products from Liberia and other African countries. My eye for products and detail is unmatched, and I wanted others to experience the beauty and uniqueness of products made in Africa," she shares.
Vai Girl is named after her tribal roots in Liberia. "Vai Girl is an homage to my home Liberia, Vai is the name of my tribe. Girl evokes a sense of playfulness and lightness that I feel when thinking about my home and my people. The Vai people are resilient and joyful," she explains.
Jones splits her time between NYC and Monrovia as well as other parts of Africa.
"Before covid, I traveled there about 2 or 3 times a year. In 2019, I started traveling to Rwanda as well to source products, and as my store has grown I've been able to source products from Liberia, Ghana, Rwanda, South Africa, and Kenya," she says. "As covid restrictions have eased and after getting the vaccine, I've gone to Rwanda, Liberia and I'll soon be going to Kenya. Working with the artisans has been super fulfilling and a wonderful experience. I love to see client photos of my products in their home."
She also educates her customers about African products. "Of course, it's a part of the story of each of my products. People ask about Liberia and other countries, and I share how each product is made."
The pandemic has made customer communication difficult.
"Covid has been on the biggest challenges, being unable to sell in person, as I'm a gifted saleswoman and connecting with people face to face energizes," she says. "I love to allow people to touch and feel the product. During the pandemic, I was able to improve my online store, and my photography abilities, and work to improve my marketing. It's an ongoing process to improve myself and the store, it's the plight of an entrepreneur to grow and change and evolve.'
The last year also made it difficult to receive goods.
"Obviously not being able to travel, and see and touch the products was a huge struggle. I had to pay to have many things shipped, which was very expensive. But also not being able to sell in person was also a large challenge. I had amassed a following at many street markets, Grand Bazaar and so many other markets, that it was hard to not be able to set up and sell to people so they could see and touch things. I have such a variety. of products, and vibrant colors that don't always translate well online and make for a seamless e-commerce experience. So I struggled to market my products and get new customers when pivoting to an online format," she says.
Now she's looking forward to a post-pandemic business world. Says Jones, "My goals are to continue to grow my portfolio of products, gain new customers, and gain more wholesale accounts with boutiques around the country."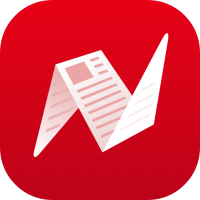 This is original content from NewsBreak's Creator Program. Join today to publish and share your own content.