Love not only can make the world go round, but it can also build a successful business. This is the case for the NYC coffee cafe chain Milk & Pull.
"The story of our company is a love story. We love this city. We were born in NYC," says Angela Austin, who along with her husband, Joe, opened Milk & Pull in 2013 and has since expanded to three locations -- in Bed-Stuy and Bushwick, Brooklyn; and Ridgewood, Queens.
"Joe is from the South Bronx and I'm from Queens. We wanted more than anything to contribute to the entrepreneurial fabric of this city. We both love coffee and more so how coffee shops are of the community and part of the community," says Angela.
It's also about family.
"We always wanted to build a family business because we want to build a legacy for our children and live out our dreams," Angela share. "The pluses are that it's just Joe and I and we work great together. We are aligned on the vision we have for our business. It allows us to be nimble and be able to make quick decisions. We have a great partnership and have a great team at Milk & Pull. Each brings their strengths and we have built relationships of open communication. We believe greatly in open communication and that helps us move through any situation that others may view as a downside."
What makes Milk & Pull different from other coffee cafes is its sense of community. "They are the spaces where people go to meet friends, work on their dreams and projects or just go to relax and have a delicious cup of coffee with a book. We wanted to be part of and create community through our shops," Angela explains, who met Joe when they were young adults working part-time jobs at H&M.
The couple had entrepreneurial desires from the beginning. "Joe and I started dreaming of owning a business and starting a company while we were dating. We would get together in my mom's house and research, work on our business plan and visit coffee shops all throughout NYC," recalls Angela. "It was always our goal to live out our dreams and make our dreams a reality. Opening a business became the manifestation of that."
In 2010, the couple moved to Bushwick and by 2013 they opened Milk & Pull Bushwick. In 2015 came the Ridgewood location and in 2017 they opened a cafe in Bed-Stuy.
"We have three locations and have a great team. Everything starts with the people and we have focused on building great teams to be part of this journey," says Angela.
When the Austins and their team were faced with the challenge of the pandemic, they viewed it as a learning opportunity.
"We look at every situation and thing in life as learning opportunities. The pandemic forced us to slow down which gave us the time to reassess our business and look at it from a different lens," says Angela. "During the pandemic, we started roasting our own coffee which has been the most exciting and creative endeavor we have had the opportunity to take."
She continued, "Anything we have ever been presented with has been an opportunity to learn, to grow, to see things from different perspectives. So what others would see as a challenge we always see opportunities for improvement, for learning, and for growing."
If you're wondering about the name, Angela explains it. "Our name comes from the two most important ingredients to make an excellent espresso-based drink. Milk -- the milk you choose, the temperature and how you steam it; Pull -- everything that goes into pulling that perfect espresso shot -- from the coffee bean and its origin to how it was roasted, the grind and how you dialed in," she says.
The Austins are living out their Big Apple entrepreneurial dreams. "NYC is our home. It's where we were born, where we grew up, and where we are raising our kids," she offers. "We love this city and the plus is being able to build our company in our birthplace."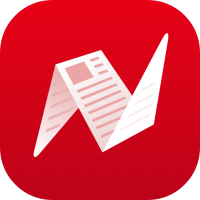 This is original content from NewsBreak's Creator Program. Join today to publish and share your own content.