It would be dismissive to pass off The Brooklyn Circus as an eclectic menswear boutique. Because it's so much more. It's a Brooklyn experience.
Opened in Boerum Hill in 2006, the retro, yet-fashion-forward clothing store is actually a showcase of art, culture, and the history of the Black aesthetic. The Brooklyn Circus owner Ouigi Theodore once described his style to The New York Times as a mix of James Brown, Liberace, and Fred Astaire. This jazzy funk mix of fashion inspiration will tell you a lot about The Brooklyn Circus and its brand, The Brooklyn Circus/BKc.
Ouigi is originally from Port-au-Prince, Haiti, and came to Brooklyn at age 8. He went on to graduate from the State University at Stony Brook with a degree in history. He also studied graphic design at the Fashion Institute of Technology. Prior to starting his own business, he worked as a graphic designer and a club promoter. Then he entered fashion. Before long, he was being tagged a menswear guru. For a bit he ran another boutique before coming up with the concept for The Brooklyn Circus.
"Back 15 years ago, people didn't get the concept, especially when I was trying to get money from banks," says Ouigi. "But I think the interesting thing about being Black in America is you always have to overprove yourself."
Despite the naysayers, Ouigi had grown up with that Brooklyn vibe and swag and knew it had international appeal. "There's just an energy about New York City and Brooklyn to me is the capital of all of that. Brooklyn is more than a destination, it's a state of mind," he explains. "You have people from all over the country, from all over the world wanting something that has the words 'Brooklyn' on it. They want to be attached to that magic."
And magic is something one could use to describe The Brooklyn Circus, where not only will you find casual pants, T-shirts, varsity-inspired garments but artwork in a gallery section called the Rose Marie Ines Gallery. Named after three of the most influential women in Ouigi's life -- his grandmother, mother, and sister -- it is a photo gallery. "I love the power of photography and I built the space to engage with some of my favorite photographers and create space to discover other great and interesting photographers from our Global Village," he explains.
It's all part of The Brooklyn Circus experience.
"What The Brooklyn Circus was when we launched it in 2006, what it is today and what we hope for it to be 85 years from now will look like three different things. But at the core we are and will always be a community of thinkers, making necessary goods for good people across the world through our Global Village," says Ouigi, who explains he is a graphic designer turned creative director and most recently a creative activist. He has has consulted on advertising campaigns for Hennessy, Toyota, and Casio G-Shock.
He collaborated with Macy's for menswear items sold under Ouigi Theodore for Macy's Sun + Stone.
Ouigi's Haitian heritage also plays a major role in The Brooklyn Circus style. "Being Haitian is at the core of who I am and I didn't realize that until I started going back and forth to Haiti more frequently 10 years ago. At the heart of The Brooklyn Circus/BKc is community, longevity, details, repetition, and people-- and these are all rooted in my Haitian heritage. That hit me like a hammer when I started collecting Haitian art; it became clear that I too was pulling inspiration from the same source that some of my favorite Haitian painters and musicians were pulling from--the history, the contradiction, the colors, and the Haitian experience home and abroad," he shares.
Ouigi plans to expand the brand BKc, he will also be offering popup shows and is restarting distribution in Japan and Europe, which had been halted due to the covid-19 pandemic. But the biggest venture in the works is The Brooklyn Circus Clubhouse, which will offer customers short stays and include a cafe. "We want to give customers a full Brooklyn Circus experience -- through environment, food, art, and retail," says Ouigi. "We tell people, come to the Circus."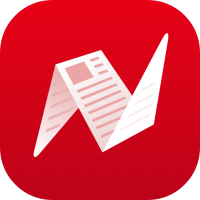 This is original content from NewsBreak's Creator Program. Join today to publish and share your own content.