Peaches HotHouse is said to serve up Brooklyn's best fried chicken. The resturant's tasty menu has turned owners Craig Samuel and Ben Grossman into restaurant moguls.
The pair, who are both trained chefs, has launched a handful of eateries, including Peaches, The HotHouse, The Smoke Joint, among others. In the process, they have been bringing Southern food to Brooklyn since 2006 when they opened their first restaurant.
They both graduated from culinary school and worked in the top kitchens in NYC and Philadelphia, including La Grenouille, Le Perigord, Picholine, Le Bec Fin. They have also worked at Michelin ranked restaurants in France and Spain.
Since opening thier first restaurant, The Smoke Joint, Samuel and Grossman have since expanded across Brooklyn and launched an umbrella corporation, the B+C Restaurant Group.
"We opened Peaches on Lewis Avenue in BedStuy in 2008. Peaches HotHouse Bed Stuy in 2010 and Peaches Shrimp and Crab in 2012," says Samuel. "Over the past few years, we have opened Peaches Pantry and Peaches HotHouse Fort Greene."
The Peaches restaurants are named after Samuel's wife's grandmother, Marietta "Peaches" Cade. She showed Samuel "the definition of hospitality when she met him. We want to show each and every guest that hospitality, it is the foundation of our restaurant group," he says.
Celebrities have flocked to the eateries over the year -- including Whoopi Goldberg, who raved about the fried chicken, and Chrissy Teigen once tweeted a plea for help to get their chicken delivered to her.
Samuel and Grossman, however, didn't enjoy instant success. "Nothing is instant in this industry if you expect it to last. We both worked hard (over 15 years honing our careers and visions prior to opening The Smoke Joint in 2006). We continually adjust and change our business models and plan But with the goal to always follow our vision," explains Samuel, who met Grossman while they both worked at one of the best restaurants in NYC, Picholine, in 1996.
After realizing they "saw that each other's visions, dreams, and drive and were all in the same direction," they decided to go into business together.
"We cared about what we did even when others weren't watching. We helped each other when others wouldn't. We shared the same care for family and were not afraid of hard work. We each accepted responsibility and learned from failure (which didn't hold us back)," shares Samuel. "We believe in understanding something before claiming to be an expert in something. We espouse the belief that you never stop learning and can always evolve, grow, and be humble."
These beliefs have also helped them weather the covid-19 pandemic while many other NYC restaurants closed thier doors.
"We survived through hard work and teamwork. It would not have been possible without our staff and leadership. Each and every one of our employees stepped up and showed their commitment to our organization. We were careful in our operations-- not allowing guests to dine in until our team was comfortable serving in-house diners," says Samuel.
Now the two partners are looking ahead. "The year 2021 is continuing to recover from the devastation of the pandemic --fortify our operations and grow our team leadership and staff-- and adjust for a post-covid world," says Samuel. "We also want to grow our operations and offer the hospitality we are known for in Brooklyn, Greater New York, and Upstate into new markets."
For Samuel and Grossman, there isn't a better place to have a business than the Big Apple.
"This mix of all races, genders, orientations, religions, ideologies is unparalleled anywhere!!" says Samuel enthusiastically. "NYC is and will always be the place to operate a business, no matter what anyone says or writes about, that is an undisputed fact. With that being said, NYC is not the only place people need to eat and drink, gather and grow, live, and love. We and B+C Restaurant Group are looking at opportunities that have been presented to us to expand our brand and create careers for those that want to grow in our organization."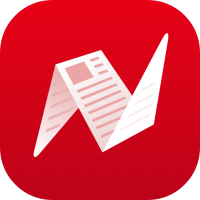 This is original content from NewsBreak's Creator Program. Join today to publish and share your own content.