Dungeness Crab, Alaskan Snow Crab Legs, Crab Mac Cheese, Crab Cake Sliders, Lobster Roll, Lobster Roll (half crab/half lobster). The menu at The Crabby Shack will make your mouth water. Its seafood offerings have made this Brooklyn eatery popular for the last seven years.
Its best-seller is its Famous Crab Roll-- snow crab meat tossed in our garlic butter sauce on a toasted Martin's bun.
The Black-owned establishment, opened in 2014 by two former entertainment executives Fifi Bell Clanton and Gwendolyn Niles, has emerged from the covid pandemic as a survivor while many other NYC dining spots have folded.
"We struggled with the decision to stay open during the pandemic. We were scared about getting ill ourselves and keeping our staff and customers safe. We decided to remain open and install some safety measures. We also had to modify our business model," explained Niles. "Dining in was no longer an option in 2020 so we hired more delivery people, increased the number of front of house staff, and bottled our drinks. We were at the mercy of third-party delivery services but thankfully the demand was there. For awhile we were the only crab spot open."
The pair has also incorporated music, offering Jazz nights of live music for people to dine by.
Clanton and Niles's instincts have paid off. The two moms took the risk and quit successful and lucrative 9-to-5 jobs to open up a seafood restaurant. Niles had been a longtime record company exec who worked with the likes of Sean "Diddy'' Combs, the late hip-hop artist Notorious B.I.G., and Grammy-winning singers Faith Evans and Janelle Monae during her 20 years in artists and repertoire at Bad Boy Entertainment.
Bell had been a fashion stylist for entertainment personalities such as Alicia Keys, singer Jackie Evancho, The Cheetah Girls, and Wyclef Jean.
It was Bell who came up with the idea to pursue the passion project of opening a seafood venue and approached her friend Niles.
"I always knew that I wanted to be an entrepreneur so I knew at some point I would leave the steady paycheck and the 401k for betting on myself and being in control of my destiny. Fifi had similar goals and said that on her 40th birthday she was going to work for herself with a tangible business. We officially opened on her 40th," recalled Niles.
The Crabby Shack opened its doors in Crown Heights, Brooklyn.
"Since we opened in 2014, we have made some additions to the menu and removed some items that weren't working for us. The best addition has been our Lobster Roll which is a half crab, half lobster sandwich. We have also expanded into the Barclays Center which is very exciting for us," says Niles.
The restaurant has also entered into national expansion.
"We have started shipping nationally in 2021 through the site Goldbelly. We are very excited about expanding the brand that way. We want someone in Boise, Idaho, to be able to experience our delicious food," says Niles. "We are also giving the restaurant a facelift and adding some new features. We will have grab-and-go items available in our new freezer and refrigerated section. Last but not least we will be looking to sell our seasonings and sauces in the retail sector."
Despite the highs and lows of entrepreneurship and running a restaurant, Niles says it's all been worth it. "The most exciting part of running the Crabby Shack is that the dreams are endless. We are constantly thinking of ways to better our business and expand. That's the gift of being an entrepreneur. We can ride this until the wheels come off!" Niles shared.
Having a business in New York City has also been a plus for Niles. "NYC is a melting pot. We have so many different kinds of people and customers here from all walks of life," she says. "It's a city that loves to stay up late and is very pedestrian-friendly and because of that many discover us just by passing by on the street. New Yorkers speak their mind too, if they have a problem they will let you know."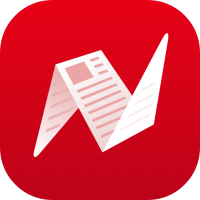 This is original content from NewsBreak's Creator Program. Join today to publish and share your own content.