Furniture shopping can be daunting. Most likely you'll be living with the piece for a while. You want something stylish, something to express your personality. But such unique pieces tend to be hugely expensive. This is where Brooklyn-based home goods store Lichen NYC comes in.
Lichen NYC, which fashion bible Vogue magazine called East Williamsburg's coolest furniture store, offers a wide range of prices for pieces you won't find anywhere else.
The business offers high-end, quality furniture at affordable prices. They have vintage pieces selling alongside designer items. They scour the globe to add pieces to their collection, like lamps from Lagos, Nigeria. Each piece they sell is truly distinctive.
The design shop and incubator was launched by two furniture design enthusiasts Ed Be and Jared Blake, who met on Craigslist.
"Ed and I met on Craigslist buying and selling furniture," recalls Blake. Be purchased a chair Blake was selling on Craigslist. When Be went to pick up the chair, the two discovered they had a lot in common --most of all the love of furniture design and entrepreneurship.
They decided to go into business together in 2018, combining years of experience collecting, selling, and trading designer furniture. But they didn't give up their day jobs immediately.
"I worked at an advertising agency and Ed worked in hospitality/management," says Blake, who also has a background in e-commerce. Be had managed the now-defunct, ironic Manhattan restaurant Republic.
They opened Lichen NYC and started selling vintage furniture and objects online. Sourcing pieces from all over, from Craigslist to friends, they used Instagram as a marketing tool.
A year later, they were in their first brick-and-mortar location. Blake quit his day job and went full-time with Lichen; Be followed suit in 2020. They opted for a storefront in East Williamsburg, Brooklyn.
"We both lived in Brooklyn and it made the most sense from a business perspective," notes Blake.
They made the business have a welcoming community feel. They offer house-made coffee within the store for shoppers and encourge people to stop by and sit a while. With the inventory forever changing, customers frequently stop buy. One day you might find a $60 rosewood chair. Another day, you might come upon a $2,000 Gaetano Pesce chair. According to Burke, thy majority of items in Lichen's inventory is under $200. Be and Blake want to make high design accessible to all.
And if you don't see something you want to take home, the pair will custom order pieces. "We keep a steady stock of our best sellers in-store but we do offer our resources to custom orders," says Blake.
"Our pricing structure is radical in comparison to our competitors. We try our best to offer the most affordable prices in the tri-state area," explains Blake.
It was their pricing structure that helped Lichen NYC survive the covid-19 pandemic business shutdowns. "An affordable pricing structure and powerful support from our community helped us weather the hardships," reveals Blake, who says the pandemic taught the pair a few business lessons.
"We learned that consistency is key," shares Blake. "We never deviated from our plan, we just continued to navigate the waters to the best of our ability. When our community needed desks and desk chairs we were able to meet the demand through our best practices."
Be and Blake know they are a rarity in this business -- two men of color selling high-end home goods. Blacks are not frequently found in the sector, especially as furniture designers.
According to recent research by Ethiopian-American industrial designer Jomo Tariku, just 0.32 percent of the furniture produced by leading brands is created by Black designers. For his research, Tariku examined the designer of each collection from 150 of the world's leading furniture brands, and found that Black designers are responsible for less than one-third of one percent of leading furniture designs.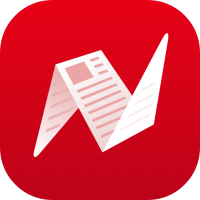 This is original content from NewsBreak's Creator Program. Join today to publish and share your own content.