Follow me to see more articles like this.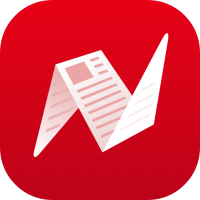 ...
As a parent, you will agree that raising kids is a tough job. From sleepless nights spent soothing an infant to calming down a toddler's tantrum to guiding them towards their milestones, every parent has a different journey. You definitely want your child to feel happy, confident and content in any stage of his life. Though you cannot instil your thoughts and emotions in your children completely. What you can do is, you can help them imbibe the feeling of happiness, just by the way you raise them. Here are some tips that will help you to raise a happy child.
1. Allow Them To Help You In House Chores
Helping you at home will make your children feel very responsible. They will feel content after completing the chores that you have assigned to them. Some people may say that let your child play or let them be like a kid, why do they need to do the chores. Feel assured that there are many positive benefits of doing this for your child.
This will help them learn life skills and build good habits early. It also makes them feel important and give them a chance to bond with you. They will grow mentally strong, independent and will know how to take care of themselves.
2. Avoid Forcing Your Child Into Something They Don't Like
At times we will get to see that our child is not enjoying doing an activity. For example, when a child turns 2, parents bring a balance bike or a cycle for him. There are chances that he does not want to ride the cycle or feels reluctant to do so. In this case, you need to respect his choice and let him be. You may tend to give him that cycle to ride the next day too. But if he does not want it for the time being, keep the cycle aside.
By doing this and allowing him to indulge in a good activity that he enjoys, you will make him feel more important. You do not need to rush into things to teach your child an activity that you wish he should pursue. After a period of time when he feels ready you will notice how happily he will ride the same cycle. Reinforce respect, not your choice.
3. Model Practicing Gratitude
Feeling grateful is one of the biggest signs of happiness and satisfaction. Model practice gratitude in your and your child's daily routine. Teach them the importance of saying "Thank You" for things they are grateful for. Encourage them to write the best thing that happen to them before they go to sleep in the night. This will help them build resilience and strengthen mindfulness.
4. Appreciate Your Child's Efforts
It does not matter if your child has not been able to do something as per your expectations. You should appreciate their efforts. This encourages them to do better without harming their self esteem or having any negative impact on their mental state. They will also feel more valued and this will also build confidence in them to try the same thing again.
5.Teach Them To See The Brighter Side
Helping child develop a positive attitude is very essential. Your child may tend to self doubt or show sadness at times when they feel that they are not doing good or if they hear something negative from anyone. As a parent, we need to understand this emotion that they show us and guide them towards positive affirmations.
Help them visualize the brighter side and tell them not to feel disheartened. Sadness can be a temporary human emotion if your child knows how to have a positive outlook. The more optimistic you are, the better the child will imbibe a positive outlook.
6. Develop Good Habits
One of the good habits that help the child to stay happy is having a routine. You have to set a time for all the activities your child indulges in throughout the day. Other good habits like saying prayer, helping others, setting attainable goals and participating in outdoor activities such as gardening, dog walking or exercising also lets a child instil the feeling of joy in small things within themselves.
7. Have Meals With Them
Kids who eat with their parents are less likely to face problems like overeating or having eating disorders. Start doing this during their early growing stages and you will see how much they enjoy having meals with you. They are also less likely of having substance abuse or taking alcohol.
Family meal times can be happy times when a family sits together and eats together. This has a huge positive impact on a child's emotional behaviour. This also helps them understand the importance of spending time with family.
8. Teach Them The Importance Of Relationships
Let the kids feel connected to their grandparents and close relatives on a regular basis. This sense of connect assures your child that they have emotional support with them. This will help build confidence in them. They will also learn importance of relationships in life and how they should nurture them. Feelings of empathy, respect and kindness too come from close relationships.
9. Let Them Talk And Understand Them
Speak to your child everyday. Ask them about their day, what they liked doing during their day or what they enjoyed eating. Let them tell you about everything. Make them realize that you are always present to listen to them. This way they will express their emotions and feel light.
Do not negate their feelings. Understand what they are saying and how they are feeling. Let them know about stories when you also felt the same and how you overcame it. You need to empathize with them and validate their emotion. This will enforce optimism and hope in their attitude.
10. Teach Them About Sharing
Being kind to others and helping them promotes positive energy in a child at all levels. If this becomes a habit, the child will have a healthier life filled with happiness. Perform acts of kindness in front of your kids. They will see and learn from you. Practice this time to time.
On their birthdays or special days, take them as a volunteer to an organization to help the underprivileged. Teach them the importance of donation. With time they will absorb this as a qualitative value that they have taken from you.
Our job as a parent is to nurture our kids with good values and unconditional love. When they grow up, they will get busy with their own lives and will be dealing with different situations by themselves. To help them find the right path that takes them towards optimism and happiness, the best we can do is try to instil the right values within them. Start early with them and you will see the difference in your child's behaviours.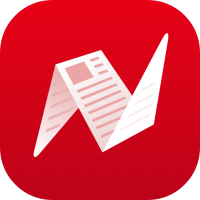 This is original content from NewsBreak's Creator Program. Join today to publish and share your own content.