There have been two massive power outages in Kentucky and both occurred within 5 months of each other.
The first power outage occurred when Hurricane Ike struck Kentucky in September 2008. At the time, approximately 600,000 people lost power. It was considered to be the worst power outage in Kentucky history due to the number of people impacted.
However, just a few months later, another power outage would strike Kentucky and this time 607,000 people went without power. Due to the higher numbers of people impacted, this became Kentucky's worst power outage in history.
The second power outage occurred as a result of the Ice Storm of 2009. It was also declared by the Kentucky Public Service Commission to be the worst statewide power outage in Kentucky. The numbers who lost power did not even include municipal utilities and rural electric cooperatives.
The power outage also affected 55 water systems.
The winter snowstorm of 2009 really crippled the state. Some of the 607,000 people who lost power had to wait for days and even weeks to get the power back.
With no heat and no light for days, some people coped by using propane heaters and generators.
There have been other massive power outages in Kentucky since the 2008 and 2009 incidents. In 2018, approximately 70,000 people lost power in Kentucky from a winter storm, and most recently, in February 2021, more than 20,000 people lost power in Eastern Kentucky from an ice storm.
However, the 2008-2009 power loss incidences remain the worst in Kentucky history.
Sources: Louisville Business First, NPR, The Herald-Dispatch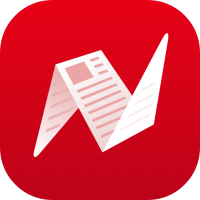 This is original content from NewsBreak's Creator Program. Join today to publish and share your own content.