According to the website, Snakes for Pets, there is a rare snake in Kentucky that is specially protected by the Habitat Conservation Agreement.
The snake is called the Copperbelly watersnake and it is illegal to kill, harm, or possess the snake in Kentucky.
The Copperbelly watersnake is currently on the list of endangered snakes.
It can be identified by its physical appearance. It is a dark, almost black-colored snake with a bright orange-red underside. It is not a venomous snake.
The Copperbelly snake is known to be a livebearer. It doesn't lay eggs like some other snakes, instead, the babies stay in the female's body until it is time to give birth.
Although it is considered to be a watersnake, it spends less time in the water than other watersnakes. It is mainly found in Western Kentucky but it is becoming rarer to spot in the wild. The snake was abundant in the Western Kentucky coal field but now it is only found in isolated local clusters.
The populations of the Copperbelly snake started declining after habitat loss in the 1990s. By 1990, Kentucky had lost 81% of its wetlands when the land was converted to agricultural use. There were other reasons leading to the snake's decline such as dredging, coal mining, road, and building construction.
The Copperbelly watersnake is not just protected in Kentucky. It is also protected in Illinois and Indiana.
Sources: UK College of Agriculture, Food and Environment, Encyclopedia, WBKR, Snakes for Pets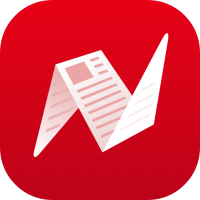 This is original content from NewsBreak's Creator Program. Join today to publish and share your own content.