It's called mountaintop removal coal mining and it is a form of strip mining that occurs in Appalachian regions.
Mountaintop removal involves the removal of the tops of the mountains so that the horizontal seams of coal that lie beneath may be extracted. Explosives are used to blast open 400 vertical feet of mountain. It is the only way to expose the seams of coal.
Mountaintop removal mainly occurs in Kentucky, West Virginia, Tennessee, and Virginia.
The benefits of mountaintop removal are that it is cheaper than traditional mining and it is also more efficient because the method can extract coal that would be difficult to extract with underground mining. The coal that is extracted is also more high-quality.
The disadvantages of mountaintop removal are that it can harm the environment and people's health. Those who live near mountaintop removal sites have to deal with the ground shaking from the blasts and dust clouds that may contain carcinogenic silica dust.
This is what mountain top removal has destroyed in Kentucky:
the decapitation of more than 300 Appalachian mountains in Eastern Kentucky
1.5 million acres of Appalachian forest destroyed
more than 1400 streams were degraded or destroyed
There is an environmental concern here because once the forests are destroyed, they don't really grow back. Efforts are being made by scientists and conservationists to replant trees in Kentucky forests that were once destroyed by mountaintop mining.
Sources: Mountaintop removal mining - Wikipedia, Washington Post, Kentuckians for the Commonwealth, The Appalachian Voice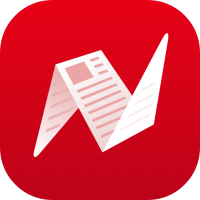 This is original content from NewsBreak's Creator Program. Join today to publish and share your own content.