Indian Americans (from India) make up 5 percent of all immigrants in Kentucky according to 2018 statistics.
The majority of immigrants in Kentucky are from Mexico and Cuba. However, the number of Indian Americans in the U.S. is climbing. The Indian American population has increased by more than 80 percent (2011 statistics) in the last decade for southern states like Kentucky.
Indian Americans are also one of the most successful and may also be the most wealthy immigrant group in Kentucky. The median household income for Indian Americans is $139,000. Compare this to the overall median income in the U.S. of $61,372.
With the recent elections and focus on Vice President Kamala Harris' Indian heritage, there has been a renewed look at Indian Americans.
Here are just a few examples of the success of Indian Americans in Kentucky,
The president of Northern Kentucky University, Ashish Vaidya is an Indian American.
Indian Americans in Kentucky are also doctors, scientists, and professors. There is a Kentucky Association of Indian Physicians Inc.
Not all jobs held by Indian Americans are the best paid but they are known to be a hardworking group of immigrants and this surely contributes to their success.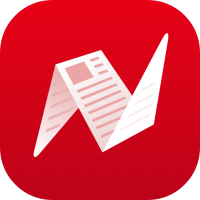 This is original content from NewsBreak's Creator Program. Join today to publish and share your own content.