According to an American Community Survey, Native Americans make up 0.2% of Kentucky's population. There are only 8,156 Native Americans living in Kentucky.
The website HomeSnacks used data and science to determine where Native Americans lived in Kentucky. They came up with 10 Kentucky cities that had the largest Native American population in 2021.
Here are the top 10 cities:
Leitchfield
Mount Sterling
Middletown
Shepherdsville
Morehead
Paducah
Oak Grove
Pikeville
Hopkinsville
Corbin
About 1.41 % of residents in Leitchfield identify as Native Americans but there are only 96 Native Americans in the city.
Rather the city with the highest number of Native Americans in Kentucky (not based on percentage but the number of people) is Paducah. There are 172 Native Americans in Paducah and they make up 0.69% of the Paducah population.
Paducah originated as a city in the early 1800s. Paducah is named after the Padouca Indians who were the largest nation of Native Americans to roam North America. The Padouca Indians were a subtribe of the Chickasaw who lived in the area until the Jackson Purchase in 1818.
However, some historians claim that there were never any Padouca Indians and that the city was named after the Comanche Indians.
In the early 1800s, Paducah was settled by both Native Americans and settlers.
What's interesting about Paducah is that the Native American population has actually increased since 2010. Since 2010, there is a 191.53% increase in the Native American population in the city.
Sources: HomeSnacks, Paducah Travel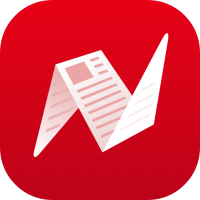 This is original content from NewsBreak's Creator Program. Join today to publish and share your own content.