There is a myth about Kentucky that Native Americans never actually lived in the state. According to the myth, Native Americans used the region merely as a hunting ground and Kentucky was never their home.
This long-time myth was believed to have been perpetuated by land speculators who were interested in land sales and wanted to absolve the guilt of the white settlers and their descendants. The myth supposedly still persists even today.
However, it is clearly evident from the work done by archaeologists and historians that Kentucky was home for Native Americans long before the first white settlers arrived in North America.
The earliest Native Americans were called Paleoindians and they were living in Kentucky as far back as 12,000 years ago around the end of the Ice Age period. Scientists and historians can trace the presence of Native Americans from the Paleoindian period to the present day.
In more recent history, Native American tribes such as the Shawnee, Cherokee, Chickasaw, and Osage made Kentucky their home. By the early 1800s, most of these tribes were eliminated through war or resettlement by the federal government.
Today, there are very few Native Americans in Kentucky.
In the most recent statistics for 2021, there are 8,156 Native Americans living in Kentucky today. They make up a tiny 0.2% of the total population of Kentucky.
Unfortunately, the Commonwealth of Kentucky has not federally recognized any of the Native American tribes in the state.
Sources: Kentucky Heritage Council, Kentuckians for the Commonwealth, Homesnacks, Family Search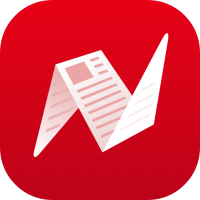 This is original content from NewsBreak's Creator Program. Join today to publish and share your own content.