The Paleoindian period was the earliest time when the first people occupied North America.
Kentucky had its own group of Paleoindians who might have arrived in North America about 12,000 to 25,000 years ago. They have left traces of their life behind for archaeologists to discover.
The very first Paleoindians were called the Clovis people and they settled in Western Kentucky. Over time, they spread out into Eastern Kentucky and then gradually settled over all of Kentucky.
The climate in Kentucky would have been colder and wetter as it was during the end of the Ice Age. The Paleoindians would have encountered Iarge Ice-Age mammals such as the mastodon, ground sloth, bison, and stag-moose.
The most significant evidence pertaining to the lifestyle of the Paleoindians was the stone tools they left behind. They used chipped stone tools for scraping hides and wood. Some of the tools had projectile points and could be used as weapons or as knives for food preparation. Their tool kit also included stone blades, scrapers, and cobble tools.
Some of the stone tools were even made of ivory from the tusks of the mammals and mastodons living in that time period.
Although not found in Kentucky, the Paleoindians also used bone, antler, ivory awls, and sewing needles to make clothes, bags, and shelter material.
Kentucky has over 350 archaeological sites dating to the time period of the Paleoindians.
The Paleoindian period lasted from 12000 to 8000 BC.
Sources: Kentucky Heritage Council, Lex History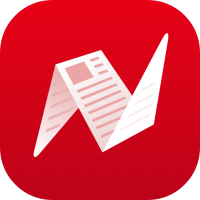 This is original content from NewsBreak's Creator Program. Join today to publish and share your own content.