You could guess from the image above that the snake-like creatures are eels. To be specific, they are American Eels and they have been found in Kentucky's rivers.
The American Eel is the only freshwater eel found in North America. It is a snake-like fish that can grow up to 5 feet long. The eel's body is slimy although they do have scales. Their diet consists of worms, small fish, mollusks, and crustaceans.
The American Eel travels from the Atlantic Ocean through the Gulf of Mexico to reach the freshwaters of Kentucky's rivers.
Eels are rarely spotted in the river because they can hide in the debris at the bottom of pools. They only make a sporadic appearance.
Although there is a large population of eels in the Atlantic Ocean, their total adult population appears to be decreasing. The population decrease in Kentucky's rivers is because of the dams that block its migration.
The American Eel should not be confused with lampreys. Lampreys are also found in Kentucky and there are 8 species that are native to the state.
Lampreys may have eel-like bodies but they are cartilaginous fish while eels are bony. Other differences are that lampreys have a disc-like mouth while eels have a developed jaw. Lampreys also lack scales while eels have them.
Due to the decrease in population of the American Eel, there is a push to increase their numbers.
Sources: WLWT, iNaturalist, Kentucky Fishes, Lampreyriver.org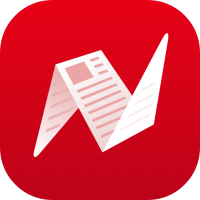 This is original content from NewsBreak's Creator Program. Join today to publish and share your own content.