Flooding- it's supposed to be Kentucky's most frequent and expensive natural disaster. With varied topography and 90,000 miles of rivers and streams, Kentucky is very prone to flooding. In fact, almost all streams and rivers have flooded in central Kentucky.
Kentucky has had significant floods throughout the years. The Ohio River has caused flooding in Louisville several times while flash flooding is responsible for property damage and deaths. Some of the more significant flood events affecting Kentucky include:
The Great Flood of 1937
The Ohio River Flood - 1945
March 1997 Flood
Winter Flood of December 1978
Torrential Rainfall in 2010
Floods in Kentucky can also result from flash flooding, river flooding, debris flows, ice jams, snow melting, dry wash, and the dam or levee breaking.
Kentucky's risk of flooding can change over time due to changes in weather patterns. However, scientists proclaim that flooding events in Kentucky will only increase in the future. This is because the average annual rainfalls in Kentucky have been increasing. According to the US Environmental Protection Agency, the annual precipitation has increased by 5% since the beginning of the 20th century.
The trend of heavy rainfalls is going to continue in the state. In 2020, Eastern Kentucky experienced 13 more inches of precipitation than the norm. Other cities like Louisville, Bowling Green, Covington, and Lexington also experienced higher precipitation than the normal average.
The bad news is that increased rainfall and flooding will harm aquatic ecosystems, reduce crop yields and damage the state's infrastructure.
Sources: US EPA, Spectrum News 1, Spectrum News 1 - How Climate Change Explains a Soggy 2020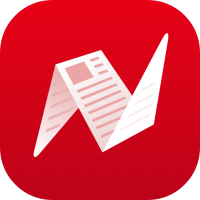 This is original content from NewsBreak's Creator Program. Join today to publish and share your own content.