To boldly go where no man has gone before
Star Trek's William Shatner may have gone to the ends of the Earth and beyond but in real life, he seems to have had a soft spot for Kentucky.
It isn't just about any aspect of Kentucky, it's all about horses, and Kentucky is known to be the horse capital of the United States and the rest of the world.
William Shatner is a horse owner. He used to own a 360-acre ranch in Kentucky but he gave that up in 2020 following a divorce from his ex-wife, Elizabeth Shatner.
Shatner has always been known to be a horse lover. He has competed at the Kentucky State Fair World Championship Horse Show and has even won a few awards to boot. He wrote a book about horses and his favorite Star Trek episode involved filming with a horse.
Shatner became interested in horses even before his Star Trek stardom. At the age of 15, he would ride at a rental stable near his home in Montreal, Canada. He then became fascinated with American Saddlebred horses in 1983. This is why he decided to make Kentucky his second home. Here, he could buy his Saddlebred horses and raise them on a horse farm which he also purchased in the area.
Shatner credits his long life and health to riding horses. He is currently getting ready to go on the space trip of a lifetime as the oldest person to travel to space. He will be traveling on Jeff Bezos' Blue Origin.
Sources: Horsey Hooves, Belle Reve Farm - Wikipedia, WTVQ, William Shatner - Wikipedia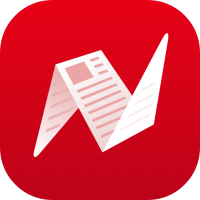 This is original content from NewsBreak's Creator Program. Join today to publish and share your own content.