With the recent news of Jeff Bezos' successful venture into space on his Blue Origin rocket as well as Elon Musk and his Space X, there is a lot of discussion about space tourism.
To fly on a Blue Origin rocket may cost you as much as $28 million while
Now a company called World View Enterprises is exploring a new area of space tourism - budget space tourism. The budget space tourism is for those who cannot afford the millions required to travel on Blue Origin or Space X.
For the "budget" price of $50,000, World View Enterprises is offering to take customers upon their Explorer Capsule using a special stratospheric balloon.
You can already reserve your space on the World View Enterprises website if you have $50,000. This will be an experience unlike any other because this budget space flight offers comfort and luxury.
Here is what World View Enterprises is offering for $50,000:
6-12 hours of travel and floating in the atmosphere versus a few minutes (Jeff Bezos Blue Origin traveled to space and back in 15 minutes)
Luxurious ergonomic seating
Dining and a full bar service
Splendid 360-degree views with on-board video cameras and telescopes to zoom in on the earth and stars
Gentle ascent and descent making the trip amenable for seniors and those with physical conditions
However, there is a big caveat,
Unlike Blue Origin or Space X, the World View Enterprises capsule isn't actually going to space, it will just travel up into the stratosphere which is in the higher region of the Earth's atmosphere. Still, you will have a space-like experience.
Also, the space flights are only scheduled to begin in 2024.
Sources: World View, Gizmodo, YouTube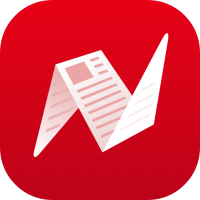 This is original content from NewsBreak's Creator Program. Join today to publish and share your own content.