In 2017, KFC in collaboration with World View Enterprises launched a fried chicken sandwich into the highest regions of the atmosphere. The chicken was actually launched into the stratosphere.
The stratosphere is defined as a layer of the Earth's atmosphere. The stratosphere is located between the troposphere and mesosphere. It is the layer of the atmosphere that is found above clouds and where the weather is generated. The stratosphere is almost as close as you can get to space while still being within the confines of the planet Earth.
In the stratosphere, there is less gravity and temperatures can get as low as minus 90 degrees. There is no air in the stratosphere.
The sandwich was called the KFC Zinger chicken sandwich and the launch was a publicity stunt for KFC and World View Enterprises.
So, what happened to the chicken sandwich?
The chicken sandwich was launched using a special stratospheric balloon. A rocket was not required and would have been too expensive as the sandwich only needed to get to the highest regions of the Earth's atmosphere.
Even before being launched with the balloon, the sandwich had been chemically treated to protect it from the wind and keep it from being spoiled and as fresh as possible. As temperatures are so low in the stratosphere, the chicken sandwich most likely froze. Once frozen, it would have been safe from decomposition.
The chicken hovered in the stratosphere for a few days while it was connected to the balloon before it was brought back down to Earth. It might have still looked fresh but it certainly wasn't fit to be eaten when it returned.
Sources: Eater, Gizmodo, The Atlantic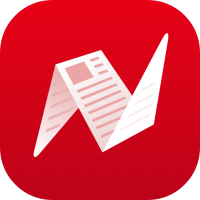 This is original content from NewsBreak's Creator Program. Join today to publish and share your own content.