It's no surprise but Forbes reveals the numbers. Kentucky's richest are getting even richer despite the pandemic.
A report in Time magazine shows how America's 1 percent got even richer during the pandemic. Inequality has become a problem in the U.S. for the last few decades and the pandemic has only heightened the awareness.
In Kentucky, inequality has been growing since 1979. Between 1979 and 2013, income for Kentucky's wealthiest 1 percent rose by 60.1 percent while dropping for the rest.
In 2013, the Kentucky Center for Economic Policy reported that the wealthiest Kentuckians actually pay less in state and local taxes than the middle-class and lower class.
Currently, the richest person in Kentucky is heiress to the Public Storage company, Tamara Hughes Gustavson. Gustavson has a net worth of $7.4 billion as of 2021. She is ranked # 496 among all the billionaires of the world.
In 2020, Gustavson's net worth was only $4.6 billion. However, in 2021, Gustavson's net worth increased to $7.3 billion. The percent increase in net worth for Gustavson amounts to 58.6 % within a year.
Another Kentucky one-percenter is Brad M. Kelley. Kelley was born and raised in Kentucky. He is one of the largest landowners in the U.S. In 2018, Kelley's net worth was reported to be $2.2 billion. However, as of 2021, Kelley's net worth stands at $2.7 billion. His net worth increased by 22.7 % - not as drastic an increase as Tamara Gustavson's net worth but it is still significant.
These numbers and reports clearly show that inequality is a real problem not just in Kentucky but all over the United States.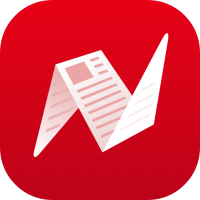 This is original content from NewsBreak's Creator Program. Join today to publish and share your own content.