"A long time ago in a galaxy far far away" and the legacy of Star Wars still holds more weight when it comes to money and riches than being the owner or biggest shareholder of a storage company.
The storage company in question is Public Storage and the biggest shareholder in Public Storage is the richest person in Kentucky. Her name is Tamara Hughes Gustavson. Her father, B. Wayne Hughes was the founder of the self-storage company Public Storage.
According to Forbes, Tamara Gustavson, age 60, has a net worth of $7.3 billion. She is ranked # 496 among the richest in the world in 2021. In the United States, Gustavson is also ranked among the richest. She first joined the ranks of the richest in 2016 and is currently in the Forbes 400 ranking.
Gustavson is also the richest person in the state of Kentucky. Her father B. Wayne Hughes used to be the richest in Kentucky until she took over after his death. She is a shareholder of 11% of Public Storage and also serves as its director.
Gustavson became a Kentucky native after her father got interested in horse races and he bought a 700 acre horse breeding farm in Lexington, Kentucky. It is reported that Gustavson currently lives on the farm.
Gustavson is as rich as Star Wars creator George Lucas. George Lucas is worth $7.1 billion.
The Forbes rankings of the richest in the world tends to fluctuate and there have been times when Lucas has ended up richer than Gustavson. This clearly indicates that being a significant figure in Hollywood pays off just as much as going into the self-storage business.
Nevertheless, becoming the richest person in Kentucky is still no easy feat.
Sources: Money Inc, Courier-Journal, Forbes, Tamara Gustavson - Wikipedia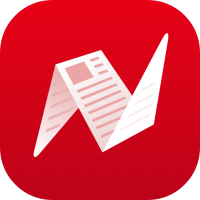 This is original content from NewsBreak's Creator Program. Join today to publish and share your own content.