It started out as a most interesting concept for a chain restaurant - to dine in a simulated tropical environment. Sadly, the numbers of rainforest cafes seem to be dwindling down even more in the aftermath of the COVID-19 pandemic.
Rainforest cafes were first founded in 1994 and became very popular in the 1990s and the early 2000s. The cafe used a combination of animatronics and tropical-themed decor to attract customers to dine in their restaurants.
Currently, there are anywhere from 21-23 Rainforest cafes in the United States and the rest of the world. Some of the cafes are found in malls while others are found in popular tourist attractions such as Disney World and the San Antonio Riverwalk.
In the past few years, the closure of Rainforest restaurants has become more common and the pandemic has only made it worse.
One reason why Rainforest cafes may be losing their popularity is their location. Most of the remaining restaurants are located in malls and patrons are reluctant to eat out at a mall. They might prefer a fancier dining location that is not situated in a shopping area.
More than 30 restaurants have shut down since the late 1990s. Most recently, two rainforest cafes located in Chicago have shut down amid the pandemic.
There were problems even before the pandemic. There were reports of high construction costs and problems with management.
Either way, every closure leaves behind sad memories for some of the patrons of the Rainforest cafes.
Let's hope that the remaining 21 restaurants manage to survive.
Sources: Sequoit Media, Wikipedia - Rainforest Cafe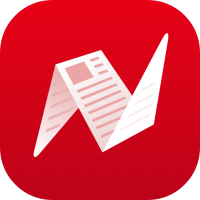 This is original content from NewsBreak's Creator Program. Join today to publish and share your own content.