PFAS are a group of man-made chemicals. Chemically, the compounds are per- and polyfluoroalkyl substances. The compounds can be harmful and have been linked to developmental and reproductive disorders. The chemical also affects the liver and kidney and causes immunological effects in lab animals.
PFAS are found in a wide range of everyday items such as food, commercial household items, in the workplace, in living organisms, and in drinking water. PFAS build up over time and accumulate in living organisms. They do not break down and are classified as "forever chemicals."
The compounds were found in residential tap water in Louisville, Kentucky in a 2019 study. The PFAS found in Louisville's water supply was found to be toxic and detected at higher levels than the recommended limit.
In the Louisville study, 10 PFAS compounds were found to be particularly toxic with two of the compounds known to be directly linked to cancer. The cancer-causing PFAS compounds are called GenX and PFOA.
GenX causes cancer in lab animals and PFOA may cause cancer of the kidneys and testis.
What is concerning is that the contaminated water is not just limited to Louisville. Half of all public water drinking systems are known to contain PFAS. The PFAS were found in 41 of 81 water treatment plants in Kentucky.
The highest levels of PFAS were found in Eastern Kentucky along the Ohio River. Drinking water in the area is pulled from groundwater that is connected to the Ohio River so the river is also a big source of PFAS.
What do you think of the presence of PFAS in half of Kentucky's water drinking system?
Sources: WFPL, EWG, USA Today, EPA, NIH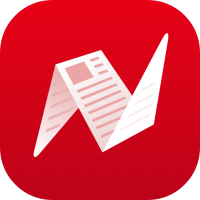 This is original content from NewsBreak's Creator Program. Join today to publish and share your own content.