According to the CDC, tap water in the United States is one of the safest and cleanest in the world.
The source of tap water is either surface water or groundwater. Surface water collects from streams, lakes, rivers, and reservoirs while groundwater is located underground where it collects within rocks and aquifers.
All public water systems in the U.S. follow rules and regulations set up by the U.S. Environmental Protection Agency (EPA). Contaminants in the water may be present but federal law requires that these contaminants are well within set levels to prevent harm to humans.
Unfortunately, water contamination is ever-present and is not always found to be within the range set by the EPA. The most notorious example is the Flint water crisis in Flint, Michigan where drinking water was found to be contaminated with lead and Legionella bacteria.
Even before the Flint water crisis, Kentucky had its own water problems when a local coal company spilled 300 million gallons of coal slurry into the waterways of Martin County. The coal slurry contained arsenic and mercury. Even 20 years later after the spill, residents of Martin County don't trust their tap water and 96% are using bottled water for their drinking.
A study done in 2019 of Louisville's tap water found the presence of toxic fluorinated chemicals in the water. The toxic fluorinated chemicals are called PFAS and at least 30 different compounds of PFAS were found in the Louisville tap water. Eight of the compounds were higher than the recommended limit in drinking water. PFAS compounds can cause a myriad of health problems.
What do you think of the possibility of high levels of chemical contaminants in Kentucky's tap water supply?
Sources: CDC, EWG, USA Today, The Guardian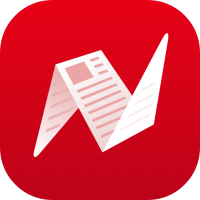 This is original content from NewsBreak's Creator Program. Join today to publish and share your own content.