Scientists refer to the New Madrid earthquakes of 1811-1812 as the biggest earthquakes in the eastern United States. According to the United States Geological Survey (USGS), it could be one of the largest earthquakes in recent history in the U.S.
The New Madrid earthquakes were a series of three large earthquakes that occurred in the locality of New Madrid, Missouri. The earthquakes damaged an area encompassing 600,000 square kilometers and caused many physiographic changes that affected the landscape.
The New Madrid earthquakes were estimated to be at a magnitude of 7.2 to 8.2. The first earthquake occurred in December 1811. This was then followed by two more earthquakes of similar magnitude in January and February of 1812.
In Kentucky, thousands of aftershocks were felt with about 1874 aftershocks that were so large they were felt in Louisville. The shaking occurred over an area of 2.5 million square kilometers. It caused landslides and the ground to rise and fall. There were some areas of land that were uplifted permanently while other areas sunk underwater.
For the people living in the area, their log cabins were thrown down and their chimneys toppled. The number of deaths from the earthquakes remains unknown.
The New Madrid earthquakes affected the Mississippi Valley areas of western Kentucky. The Reelfoot Lake area of Hickman, KY was actually formed as a result of these violent earthquakes. The Reelfoot Lake area was non-existent prior to the earthquakes.
As a result of the earthquake, the Mississippi River was reported to flow backward for three days and a lake basin was formed 10 miles long, 3 miles wide, and 20 feet deep. The lake basin was formed from a fissure between the Mississippi River and Reelfoot lake.
Today Reelfoot is a public wildlife area with forests, marshes, and swamps in the area.
Sources: Geological Journeys in Northeastern Kentucky - Morehead State University, United States Geological Survey, Wikipedia - New Madrid Earthquakes, Britannica, Kentucky Tourism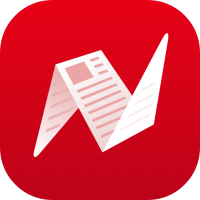 This is original content from NewsBreak's Creator Program. Join today to publish and share your own content.