You might think that tropical storms and Kentucky don't go together. After all, tropical storms are relegated to the tropics, right?
However, meteorologists have stated that "Kentucky is no stranger to tropical systems." Tropical storms can cause problems in the state. These tropical systems can include storms, cyclones, depressions, and hurricanes. The results of the storm system are extreme winds, tornadoes, and heavy rainfall.
In general, Kentuckians may feel that they are safe because the state is not directly located in the path of any storm systems. However, the eye of the storm can extend over 100 miles and cause damage to the state.
For example in 2008, Hurricane Ike produced hurricane-force winds in Western Kentucky. Wind gusts from Hurricane Ike were up to 75 mph.
Kentucky has also been hit by tropical depressions. A tropical depression is defined as a tropical cyclone with maximum winds of 38 mph or less. Kentucky has been hit by at least eight tropical depressions in the last 30 years. In 2005 alone, there were three tropical depressions in the state.
While tropical depressions and tropical storms are not as powerful as hurricanes (which sustain surface winds of 74 mph), they can still cause significant damage.
The National Oceanic Atmospheric Administration (NOAA) has provided a Historic Hurricane Track Tool that enables you to obtain more information about the tropical depressions, storms, and hurricanes that have impacted Kentucky in the past.
Sources: Weather.gov, Weather STEM, Spectrum News 1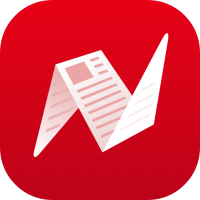 This is original content from NewsBreak's Creator Program. Join today to publish and share your own content.